Tinubu Speaks After Visiting Obasanjo In Abeokuta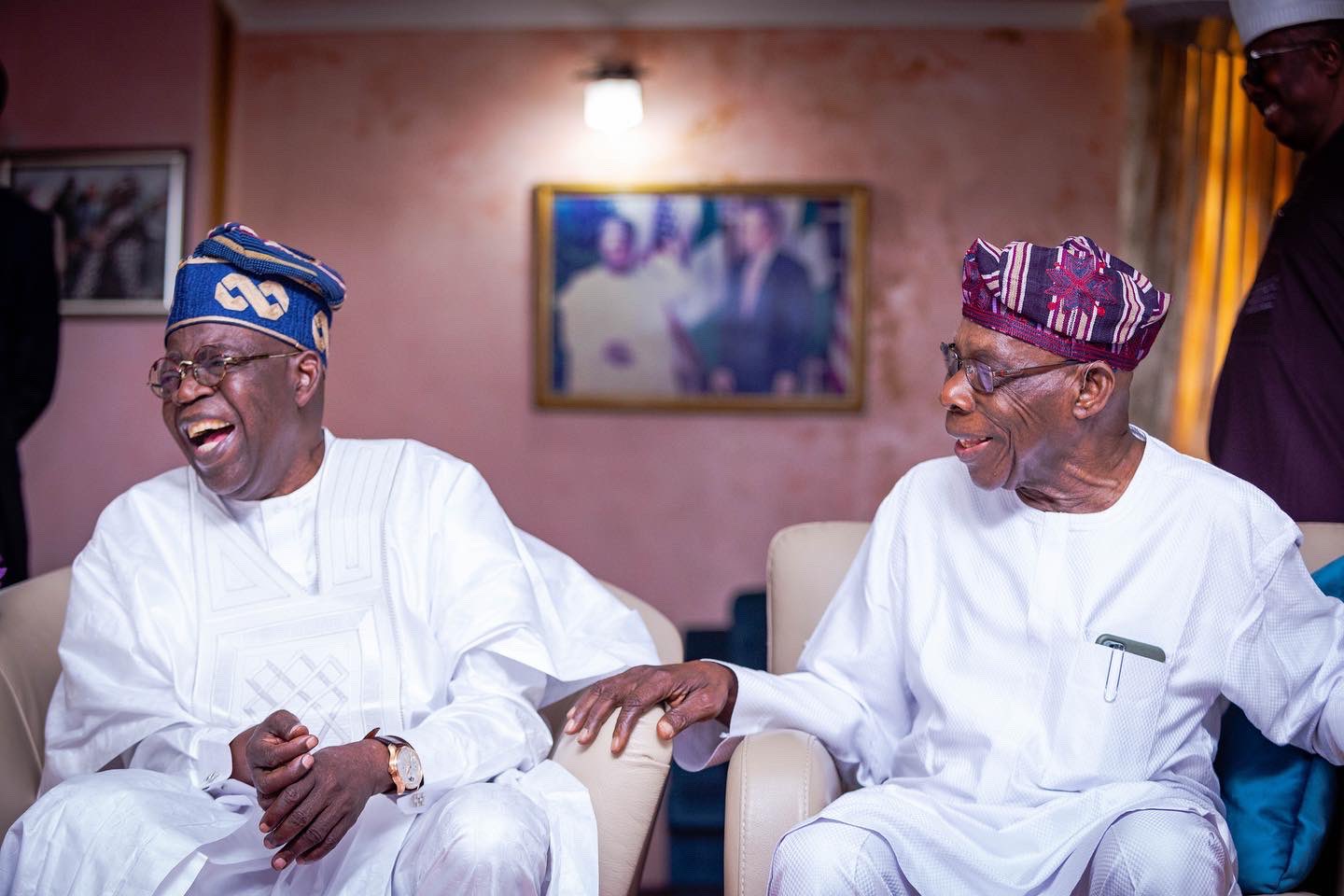 The All Progressives Congress (APC) presidential candidate, Bola Tinubu has spoken, hours after his meeting with the former President of Nigeria, Olusegun Obasanjo in Abeokuta.
Naija News reports that the presidential candidate earlier on Wednesday met with Obasanjo as part of his consultation ahead of the 2023 presidential election.
The chopper of the former Governor of Lagos State landed at the Olusegun Obasanjo Presidential Library (OOPL), Oke Mosan, Abeokuta around 1 pm.
The Governor of Ogun State, Dapo Abiodun who was on the ground received Tinubu, while his Deputy, Noimot Salako-Oyedele and former governors Olusegun Osoba, Gbenga Daniel also welcomed their leader.
Tinubu immediately went straight into the closed-door meeting with Obasanjo.
Others at the meeting are the Speaker of the House of Representatives, Femi Gbajabiamila, former APC Chairman, Bisi Akande, Nuhu Ribadu and several others.
Addressing artisans and APC faithful at the MKO Abiola Stadium, Tinubu said he was not in Ogun State for a campaign.
The APC flagbearer declared he came to greet and express appreciation to them as the campaign is yet to start.
He said: "We love what the governor is doing and we are glad with all the support you have given him. Campaign has not started yet, I'm just here to greet you. Thank you and God bless you. God bless Ogun state, God bless Nigeria, God bless your children. Thank you."
Details of the meeting were not disclosed to newsmen but it was gathered the meeting bordered on Tinubu's presidential ambition and other national issues.
A source quoted by Daily Post said Tinubu had lunch with the elder statesman before leaving him for MKO stadium where he briefly addressed the APC faithful.