Insecurity: Nigeria Needs State And Community Police – Gumi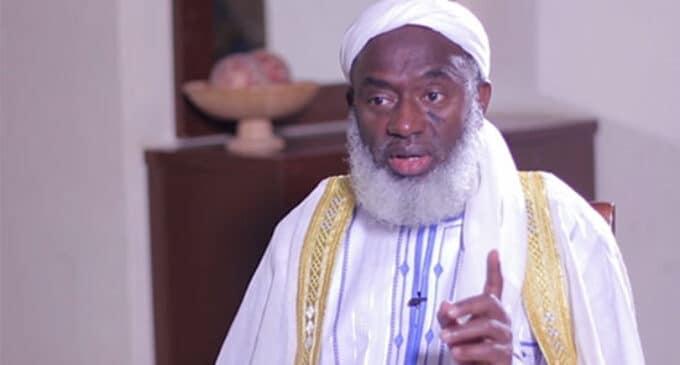 Controversial Islamic cleric and Kaduna-based preacher, Sheikh Ahmad Gumi has stated the country needs both state and community police to defeat the worsening insecurity.
In an article entitled, "Let us Pity the next President" released on Sunday, Gumi stated that the country also needs a national guard and forest rangers drawn largely from those staying in the forest.
The cleric added that there is a need for a general overhaul of the security architecture to reflect the various security challenges facing the country.
He said: "As for security, there is a need for a general overhaul to reflect the security challenges the nation is facing. The nation needs state and county police, and a national guard, with forest rangers, also drawn largely from the dwellers of the forest. No Nigerian should be marginalised in development and participation in nation-building."
Gumi also noted that the nation's education system needs to be adequately reformed, stressing that the country cannot develop without proper education.
The cleric said that the nation cannot wait for the next president to learn on the job, saying that he should be ready from day one to hit the ground running.
He said: "The nation needs a robust educational reform. No child should be left behind. In a ten-year generation, most Nigerians should be educated somehow, the nation will then rise to great heights. Without education, all said will go with the wind.
"The next President is not going to face problems that are for a novice, nor can the nation wait for him to learn any longer. He should be ready from day one and like a sprinter ready for action with the blow of the whistle.
"Nigeria cannot be ruled effectively by a sectional or regional politician, but by one that has the national appeal of carrying all along."