Worsening Insecurity: Is This Really 'The Buhari Best' He And Obasanjo Referred?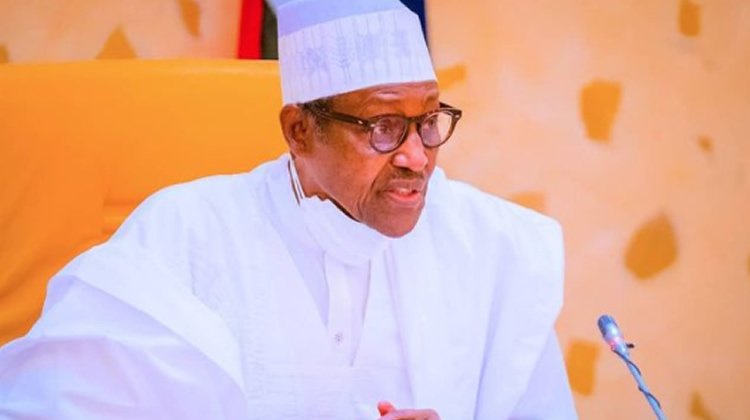 When elder statesman Olusegun Obasanjo, in his wisdom, declared last December that President Muhammadu Buhari had done his best in tackling the deteriorating state of insecurity in the country and that expecting more from the Commander-in-Chief was tantamount to kicking a dead horse, Information Minister, Lai Mohammed, called a press conference to declare that for the former President "to say he has nothing more to offer is untrue, fallacious and smacks of dirty politicking." Seven months down the line, Nigerians can now see that Obasanjo was right after all, what with the incursion of the terrorists into Nigeria's federal capital. This week, schools in the FCT were forced to vacate, with the 2022 call-to-bar ceremony moved from the Nigerian Law School's headquarters in Bwari to a venue behind the EFCC headquarters in Abuja.
While it appeared as if it couldn't get any worse than the President's advance convoy coming under terror attack in his home state of Katsina, Nigerians were shocked to hear that officials of the elite guard's brigade of the armed forces were killed by terrorists in Abuja. Confirming this unprecedented incident, the National Security Adviser (NSA), Maj-Gen Babagana Monguno (retd), told State House Correspondents yesterday that "troops of the guard's brigade were ambushed and decimated." It had been reported that those who paid the supreme price in this troop include one captain, one lieutenant, and four soldiers killed by terrorists operating in the Bwari area of the Federal Capital Territory. These are special forces fortified with the wherewithal to protect the President, the Vice President, and their families. If gold rusts, what will iron do?
Since then, there has been a great deal of apprehension and trepidation in Abuja, so much so that the NSA, while putting it mildly, observed that "people are weary, people are tired, people are beginning to gravitate to other places for self-help." This attack on officers of the guard's brigade in a supposed peace-time Nigeria is coming on the heels of the invasion of Kuje custodial facility in the heart of Abuja by terrorists who operated unhindered for hours and released 64 Boko Haram suspects alongside hundreds of sundry prisoners unleashed on the society. Yesternight, terrorists raided and gunned down soldiers at a military checkpoint around Zuma rock, where FCT borders with Niger State. The area close to Madalla town is a few meters away from Zuba along the Abuja-Kaduna highway.
Naija News demands that Lai Mohammed tenders an apology for attempting to create a false sense of security when Obasanjo disclosed that Buhari has come to his wit's end. Regime apologists have consistently claimed that Buhari outperformed the Jonathan administration in securing the country because bombs were no longer going off in Abuja. It was therefore expected that the Buhari government would have gone all out to secure Abuja, even if for the convenient boast that this was one area it was better off. As it were, even this expectation is akin to kicking a dead horse; apologies to Obasanjo, who should have told Nigerians that it can only get worse under Buhari, whose boss he once was.
Indeed, having done his best, Nigerians have since been left with his worse and worst. Little wonder, members of the National Assembly have now woken to the need to put Buhari's feet to the fire by threatening impeachment. If only they saw what the former President saw a long time ago. Of course, the senators did but felt no compunction to act because they were ensconced until now when terrorists listed them as targets. A video was released on Sunday where terrorists were seen flogging passengers of the ill-fated Kaduna-Abuja train still in their den since the attack happened on March 28, 2022. In the video, the terrorists said, "by God's grace, you will see your leaders; your senators and governors will come before us… By God's grace, El-Rufai, Buhari, we will bring you here."
With the nightmare getting grimmer, it is egregious for Buhari to refuse to see the fire on the mountain pointed at by the award-winning Asa when she performed at the unveiling of NNPC Limited last week. The President is so oblivious of the obvious that a day after the six operatives of the brigade guarding him was killed in Abuja, he was on Air Force One traveling to Liberia to deliver a speech on tackling insecurity, ironically! The absurdity took a turn for the worse when Governor Nasir El-Rufai of Kaduna State told a bewildered nation that Buhari was not aware of terrorists' threat to kidnap the President until he brought it to his attention. If unaware of this affront in the viral video, what exactly is the President aware of? By missing this, it means the President also missed the dehumanization of citizens whose only offense was boarding a government train in Abuja that was meant to convey them to Kaduna safely.
Naija News is worried that the President appears not to have been receiving daily security briefings. It is the height of incompetence and dereliction of duty for the President, who should be exposed to the highest level of intelligence in the country regularly, to be uninformed that some terrorists have set their sight on him towards bringing him to their den. What an insult to this country and the repute of her military! Since El-Rufai made this scandalous claim, we have been expecting the Presidency to refute it or for the Governor to purport that he was quoted out of context. Since none has so far been made, it's our considered opinion that Buhari's ignorance of terrorists' threat to kidnap him is an indictment on the President, the Department of State Services, the National Intelligence Agency, and the Department of Military Intelligence. If the President is too lazy to read their reports, why isn't there someone to present the goings-on in the country to the President?
Femi Adesina, who dismissed the impeachment-threatening senators as anarchists, also stands indicted by El-Rufai's disclosure. This is because his Office of Special Adviser to the President on Media and Publicity dropped the ball in availing the President with a summary of major news stories of the day. That the President wasn't aware of this threat against his person and office provides context to the disclosure by the Deputy Speaker, Idris Wase, that 44 intelligence reports went ahead of the breach of the Kuje prison. Unfortunately, the President's aides are so sycophantic that they would rather he keeps feeling good about himself while Nigeria burns. Such officials have no basis in presenting themselves as serving or having served the country. They didn't even serve Buhari but his ego and narcissism.
As Obasanjo stands vindicated by the worsened insecurity across the country, perhaps the six weeks ultimatum given by the concerned National Assembly members is futile and a sheer waste of time! Thankfully, Buhari is at least aware that posterity beckons. On January 6, 2022, he was caught romanticizing a bogus epithet for himself when he told the NTA, "What else can I do for this country? I have given my best. I hope after I leave, Nigerians will reflect. I am not expecting any appreciation, but what I am expecting is for Nigerians to say yes, this man has done his best."
With this assertion, Buhari simply agreed with his predecessor, who is globally respected and revered in many quarters. If we should tell the President, he must be told that "his best" is not legendary but a fiasco fit only for the trashcan of history. If truly interested in a glowing legacy, the President had better use the remaining months of his underwhelming administration to get cracking. Naija News demands that Buhari stops being ignorant and absent in matters of State. As was with President Harry Truman of the United States, Buhari's desk in Aso Villa urgently needs a "The Buck Stops Here" sign!