2023: Tinubu, Shettima Presidency Threatened as AA Drags Party To Court Over Double Nomination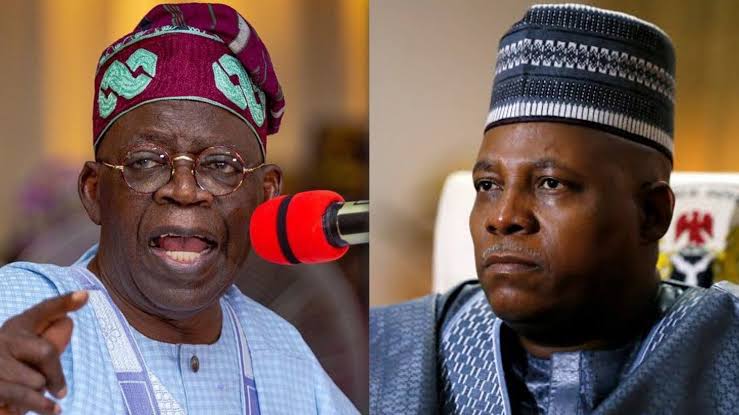 In the suit instituted on July 28, the plaintiff is asking the Federal High Court to disqualify the APC on the grounds of nominating a candidate for more than one constituency.
The fresh suit marked: FHC/ABJ/CS/1256/2022, and filed on behalf of the plaintiff by Ukpai Ukairo, has INEC, APC, Tinubu, and Shettima as 1st, 2nd, 3rd, and 4th defendants respectively.
The suit reads: "A declaration that the nomination of the 4th defendant by the 3rd defendant as the Vice Presidential Candidate of the 2nd defendant is void arising from the express provision of Section 35 of the 1999 Constitution and the Electoral Act, 2022 in that the 4th defendant allowed himself to be nominated in more than one constituency for the 2023 elections.
"A perpetual injunction restraining the 3rd and 4th defendants from holding out themselves as Presidential and Vice Presidential Candidates contesting the 2023 Presidential election on the platform of the 2nd defendant".
The plaintiff also demanded that the court issue an order of perpetual injunction restraining INEC from listing the names of Tinubu and Shettima as presidential and vice presidential candidates.
The plaintiff insisted that the ruling party went against the law when they submitted the name of Shettima both as a candidate for Borno Central Senatorial election and Vice President in the 2023 general elections.
The suit added: "The 2nd defendant also submitted the name of the 4th defendant as its candidate in Borno Central Senatorial election for the 2023 election and the 4th defendant swore to a Form EC9 in his capacity as the said candidate and same was submitted to the 1st defendant.
"That the 4th defendant also on July 15, 2022, submitted another Form EC9 to the 1st defendant through the 2nd defendant and this time he was nominated for Vice Presidential Candidate.
"That the 4th defendant also deposed to the oath constituting the said Form EC9 as being nominated for the position of Vice Presidential Candidate.
"That Borno Central Senatorial Zone and the Presidential Election are two different constituencies.
"That the Plaintiff applied through me for the certified true copies of the Forms EC9 of the 4th defendant for the Borno Central Senatorial Zone and the Presidential election but the 1st defendant is delaying the release of it to the Plaintiff".