Buhari Reacts To Berthing Of First Ship At Lekki Deep Sea Port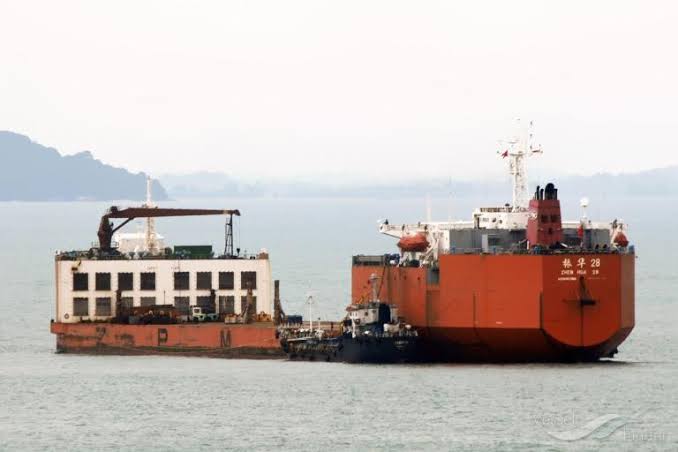 Following the successful berthing of the first ship at Lekki Deep Seaport, President Muhammadu Buhari has commended the Federal Ministry of Transportation and the Nigerian Ports Authority.
The vessel ZHEN HUA 28 transported three Ship to Shores (STS) and ten Rubber Tyre Gantries (RTG) cranes that will aid in the transfer of cargo from ships to the shore.
Buhari in a statement released on Saturday in Abuja by his spokesperson, Femi Adesina, congratulated all parties involved in the maritime sector on the huge accomplishment.
He noted that the expansion of the economy was a condition for his approval of four new seaports in the nation, including the Lekki Deep Seaport.
The president claims that the decision also aims to facilitate trade, attract foreign investment, and generate a ton of job opportunities.
He commended the staff and management in the country's maritime industry for their tireless efforts to implement the Lekki Deep Sea Port before the end of the year.
They also received assurances from the president that he would continue to support investments in these new assets.
Buhari asserts that the nation's maritime and aquatic resources are essential to Nigerians' well-being and the government will spare no effort to fully realize the sector's potential.