Black Market Dollar To Naira Exchange Rate Today 22nd June 2022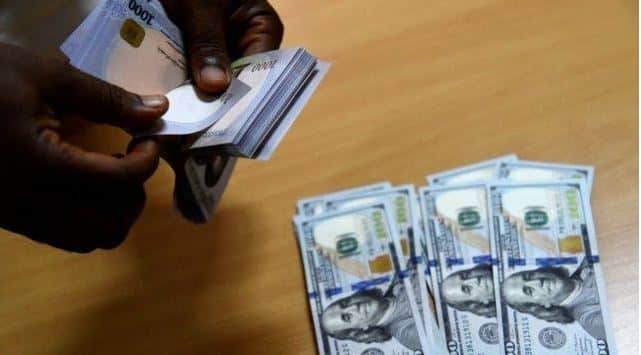 What is the Dollar to Naira Exchange rate at the black market also known as the parallel market (Aboki fx). See the black market Dollar to Naira exchange rate for 21st June, 2022, below. You can swap your dollar to Naira at these rates.
How much is dollar to naira today in black market?
Dollar to naira exchange rate today black market (Aboki dollar rate):
The exchange rate for a dollar to naira at Lagos Parallel Market (Black Market) players buy a dollar for N590 and sell at N607 on Tuesday, 21st June, according to sources at Bureau De Change (BDC).
Please note that the Central Bank of Nigeria (CBN) does not recognize the parallel market (black market), as it has directed individuals who want to engage in Forex to approach their respective banks.
Dollar to Naira Black Market Rate Today
| | |
| --- | --- |
| Dollar to Naira (USD to NGN) | Black Market Exchange Rate Today |
| Buying Rate | 590 |
| Selling Rate | 607 |
Please note that the rates you buy or sell forex may be different from what is captured in this article because prices varies.
The federal government has declared that the rising cost of diesel and aviation fuel in Nigeria is as a result of international fluctuations and impact of foreign exchange.
This is as it declared that it can not intervene to bring down the cost as it is been determined by the interaction of market forces.
The Minister of State for Petroleum Resources, Timipre Sylva made the submission on Monday in Abuja.
He added that the rising cost is not peculiar to Nigeria alone, also blaming the war between Ukraine and Russia for the situation.
In his words, "So, it is not within the purview of the government to fix the prices at all. And of course, the actual issue is also the foreign exchange. People cannot access foreign exchange to import this. For the time being, NNPC has been the main importer of this product but what we are trying to do is to democratise the importation so that the aviation fuel users themselves should be able to access foreign exchange and be able to import this product."
He added that the conflict between Ukraine and Russia is another factor affecting the prices as the products are not subsidized.