What Akeredolu Said At The Burial Of Owo Attack Victims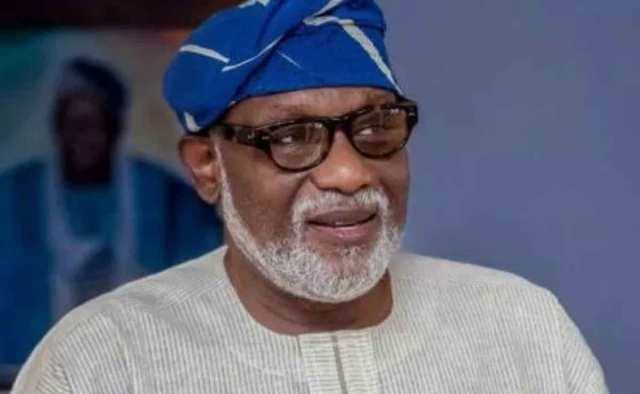 Governor Rotimi Akeredolu of Ondo State has again lamented the killing of worshippers at St Francis Catholic Church, Owa-luwa, Owo, Ondo State.
Akeredolu lamented that the Federal Government has failed to protect the lives of the victims of the attack, stressing that the attackers are evil and have sponsors.
He made this known while speaking on Friday at the funeral mass for victims of the terror attack held at the Mydas Resort and Hotel, Owo.
The governor asked the government to immediately address the high level of insecurity in the country and rejig the security architecture of the nation.
"We have failed to defend these people. Not because we have not tried, but because these forces on the other side are evil and they have support. They will not triumph over us forever.
"When I see the sea of heads that are here it speaks volumes. What has happened to us in Owo in Ondo state is indescribable. A lot of words are used to qualify it. Dastardly, horrendous. But I still believe there are words to use to describe it but I am still short of those words.
"We have just 22 (deceased) in this hall. A few of them have been buried. Because the relatives couldn't wait till today. But as at the last count, these animals came to the church and murdered 40 people," he said.
Present at the funeral mass includes the wife of the governor, Chief Betty Anyanwu Akeredolu, members of the State House of Assembly, and members of the State Executive Council.
Other dignitaries at the funeral mass are former Governor of Ondo State, Dr Olusegun Mimiko; Chairman of the All Progressives Congress, Engr. Ade Adetimehin; and Chieftain of the APC , Chief Olusola Oke,SAN.