2023: Nigerians Tackle Dele Momodu As He Drums Support For Atiku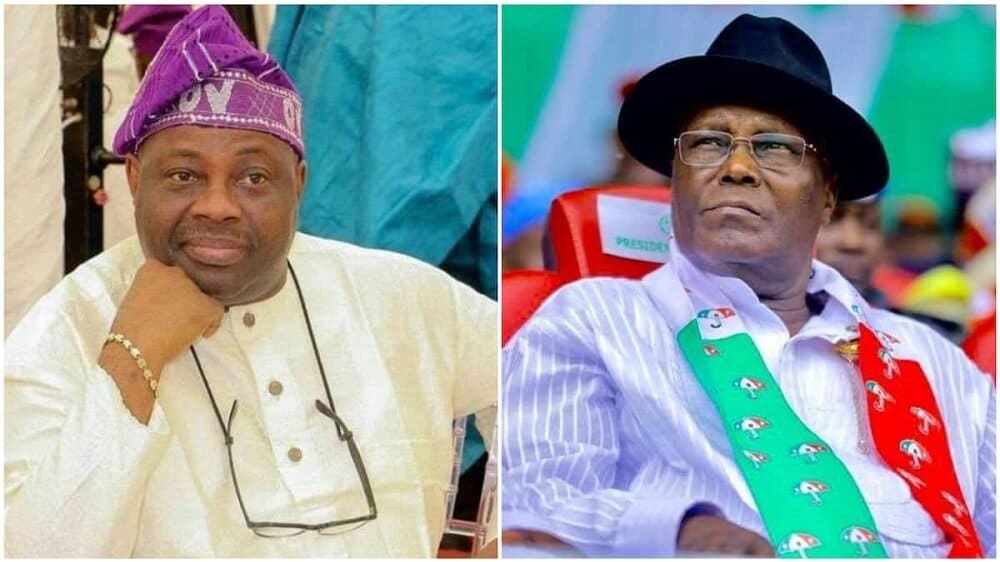 Nigerian journalist and former presidential aspirant, Dele Momodu come under heavy criticism as he drums support for the Peoples Democratic Party's presidential aspirant, Atiku Abubakar.
This is coming barely 24 hours after Dele Momodu talked about the PDP during his interview on a current affairs programme 'Your View' on TVC.
During the interview, Dele Momodu claimed that he and Peter Obi were the best candidates seeking a change but he absconded from the party.
However, Dele Momodu surprised many Nigerians earlier today when he took to his social media page to pledge support for Atiku,  saying he's ready to serve the country.
Considering how Dele Momodu had once urged Nigerians not to vote for the old politicians, many people slammed and hurled insults at him.
mr_chartpearl wrote: "I used to have a lotta respect for ya but damn. Stomach politicians, where do u even stand? It's business for you"
swankygabriel1 wrote: "After going on air to talk down on ur party's primary election"
olatofree wrote: 'Which readiness? I was rooting for you even though I know how Nigerian politics can be, but sir , does your values align with that of the man pictured above? You are not a core politician and I would like you to keep your omoluabi intact by not endorsing what you don't fully believe in just for the sake of party alliance"
omotioluwabi wrote: "And you said you weren't working for anyone. O clear pa, all along you have been working fot Atiku. Deception in a highest level"
charles.k.ojukwu wrote: "Chai Dele deceived the social media Nigerians, we know that this is what you've been commissioned to do, buy form move length and breadth of Nigeria to have that spread and reach using social media also cos after the primaries you would be used to do the campaign job and hopefully would be settled with an appointment finally just like buhari couldn't do for you when you helped his campaign. Dele o Dele mercy for Nigeria abeg. We need do things differently in Nigeria this old order is not working"
femisanni8 wrote: "They've started again. The same way they deceived unsuspecting Nigerians that Buhari is the messiah that will turn Nigeria around"