Police Invite Pastor For Convincing Members Of Congregation To Buy Plane Ticket To Heaven For N310k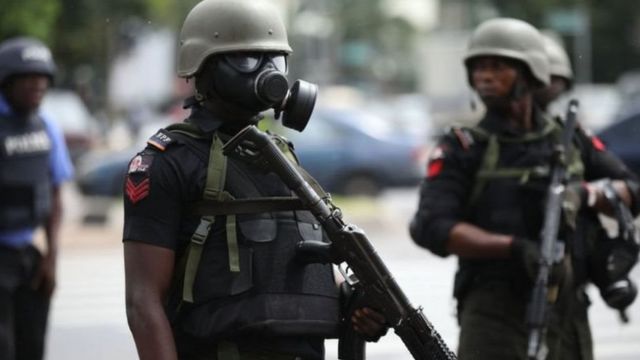 Ekiti State Police Command has invited one Pastor Ade Abraham of Christ High Commission Ministry, also known as Royal Christ Assembly, Kaduna State, after he allegedly asked his members for N310k to fly them to heaven.
The clergyman had convinced members of his congregation  to relocate to a camp in Ekiti State with him in order to "prepare for the end of the world" and also pay a sum of N310k to fly them to heaven.
Police Public Relations Officer (PPRO) in the state, Sunday Abutu, confirmed to journalists in Ado-Ekiti on Wednesday April 27, that the clergyman has been invited for questioning.
The PPRO said the pastor was invited on the allegation of asking his members to part with N310,000 for them to prepare for the end of the world".
He stated that they invited the pastor to clarify the claim.
Meanwhile, a 28-year-old man, Bello Ahmed has confessed to kidnapping his fiancee, Hannah Queen at Apo Estate in Abuja so as to raise money for their traditional marriage.
The suspect allegedly conspired alongside Ibrahim Mohammed, 30; Bilyamiyu Mohammed, 30; and Uche Daniel 34 to abduct his lover on March 26, 2022.
The victim who is a lawyer and daughter of a diplomat met the suspect in Dubai, United Arab Emirate. Read more