2023 Presidency: Yahaya Bello Speaks On Contesting Against Jonathan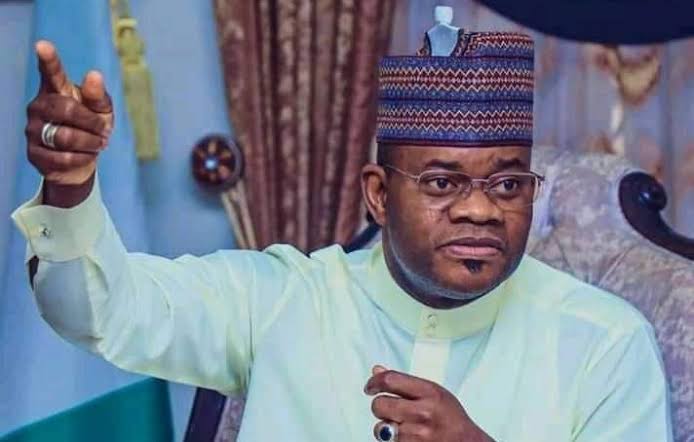 The Governor of Kogi State and presidential hopeful, Yahaya Bello, has reacted to the purported plan of former President Goodluck Jonathan to contest the 2023 presidency.
Bello said he is not worried about the rumoured defection of the former president to the All Progressives Congress (APC) and his plan to contest the party's presidential ticket.
He made this known on Wednesday in an interview with journalists at the APC National Secretariat in Abuja, shortly after obtaining his expression of interest and nomination forms.
The governor added that he is not scared to contest against President Jonathan for the party's presidential ticket, stressing that it is the beauty of democracy.
He, however, dismissed reports that the APC is planning to choose the former Nigerian leader as its consensus candidate, saying that the party has its own ethics, rules and regulations.
He said, "In a democracy, anybody can support anyone but I am assuring you that our great party, the APC is a party that has its own ethics, rules and regulations and I know surely that all of these are in my favour and I am not in anyway scared of the pedigree of anyone whatsoever.
"I am confident that I am in the majority, I have the women, I have the youths, I have the people living with disabilities and they are all behind me. I have leaders, I have followers and above all, I have God almighty.
"Yahaya Bello is coming on the table to restore hope to the entire Nigerians and the black race in Africa as a continent and the entire black people across the world.
"That is the hope we are bringing on board to unite, to secure, and to put our country and its people on the path of progress and prosperity."