Why Buhari Has Failed To Address Insecurity, Bad Economy – Yakasai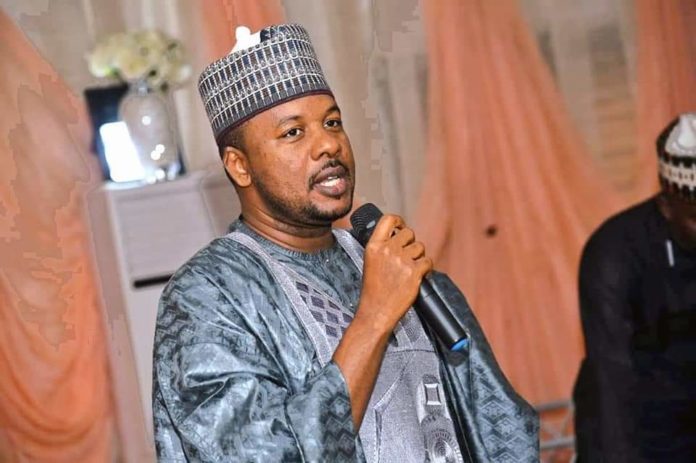 Salihu Tanko-Yakasai, former media aide to Governor Abdullahi Ganduje of Kano State, has revealed why President Muhammadu Buhari has failed to tackle the worsening insecurity and other myriads of problems facing the country.
He stated that the President is incapable of addressing these challenges because he is surrounded by incompetent people and sycophants who only praise sing the Nigerian leader.
Yakasai, who dumped the All Progressives Congress (APC) for the Peoples Redemption Party (PRP) made this known in an interview with The Punch on Saturday.
He expressed sadness that the President cannot dissociate himself from various aides and ministers who refused to tell him the real situation in the country.
The PRP chieftain, however, wondered why President Buhari has been unable to curtail the activities of the bandits in the North West region of the country, following the attack on a Kaduna bound train.
He said: "The President is not only surrounded by sycophants but also incompetent people and it is just sad that the President can't do anything about it. He doesn't question or punish anyone. Look at the Kaduna train bombing, Malam (Nasir) El-Rufai publicly came out to say that he had notified the Nigerian Railway Corporation and security agencies that the night train should be stopped completely but nobody did anything about it until the attack happened.
"Nobody has been sacked after the attack. The President does not have control of his own government. Who is the boss? I don't know what is so difficult in the President removing someone he appointed himself; all their failures are not seen as their individual failures, but the failures of the government of which the President is a leader. What is so difficult in taking action against someone you appointed, for goodness sake?
So, he is not only surrounded by sycophants but also by incompetent people and unfortunately, he is not doing anything about it. I can't seem to wrap my head around the fact that all these reports will be given to him, even if they are not given to him, can't he see for himself? I know he is someone who watches the news; he watches the NTA and Channels Television. He knows these things. The only problem is why is he not taking any action? This is my problem in particular with this government."