Osinachi: I Will Beat You – Apostle Suleman Threatens Abusive Men In His Church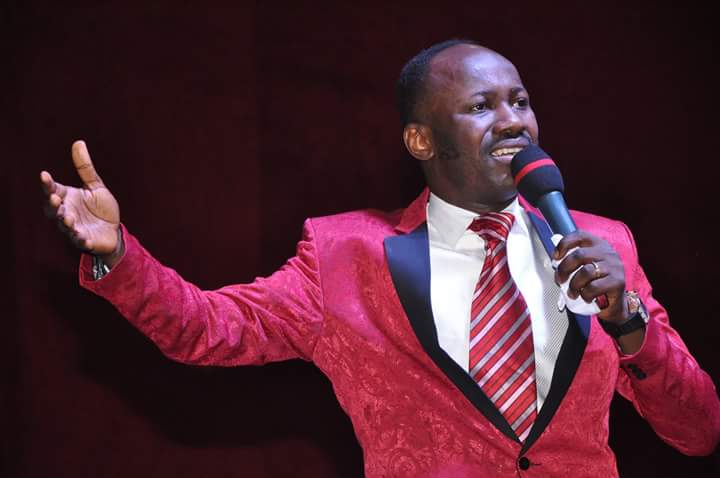 The founder and senior pastor of the Omega Fire Ministries, Apostle Johnson Suleman has threatened to deal with any of his church members caught assaulting their wives.
The clergyman's statement was coming following the death of popular Gospel singer, Osinachi Nwachukwu, Naija News understands.
The anointed musician was said to have endured an abusive relationship with her husband, Peter Nwachukwu for years.
Though Osinachi is surrounded with people that could have helped and defend her, she reportedly preferred to manage by staying in the abusive marriage.
Eventually, Osinachi died days ago over health issues resulting from alleged maltreatment from her husband.
Speaking during a sermon at his Church on Sunday, Apostle Suleman said biological brothers of men who beat their wives are useless.
The renowned clergyman admonished women in abusive marriages to leave while they are still alive.
According to him, some marriages should break.
"All those women that their husbands are beating, don't they have brothers? If they don't have biological brothers, they have Christian brothers.
"If you are in this church and you are beating your wife, stop it. If she reports you to me, we will beat you," said Apostle Suleman.
"I will go to the police station and take permission before I gather brothers in this church to beat you," the clergyman reiterated.