DJ Cuppy Blushes As Mr Eazi Engages Otedola's Daughter, Temi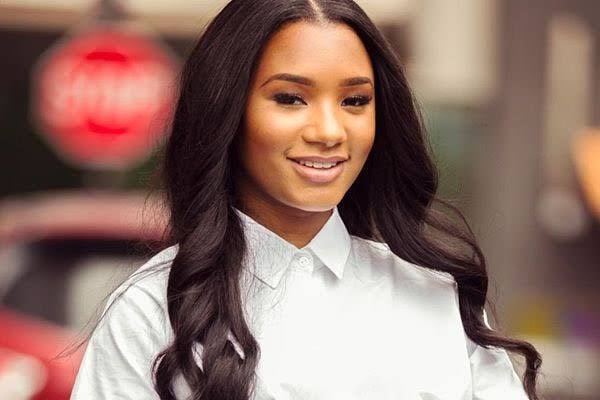 Actress and daughter to Nigerian billionaire, Femi Otedola, Temi Otedola is getting married.
Her older sibling, Florence Otedola, popularly known as DJ Cupy disclosed this in a Twitter post on Sunday.
Naija News understands Temi Otedola and Oluwatosin Ajibade, better known as Mr Eazi, have been in love for years now.
Announcing the joyful development, DJ Cup wrote on her Twitter: "OMG OMG OMG! MY SISTER IS GETTING MARRIED @TemiOtedola"
Naija News has confirmed the development after checking Temi's Instagram page.
The joyful bride had shared a video of Mr Eazi proposing to her on the social media also.
Watch the clip below:
Last year November, Mr Eazi and Temi both shared on social media some love-up photos Instastory.
The two love birds have been together for four years and it seems their love keeps waxing stronger.
The two had taken their love to another level by visiting and camping at the forest in Iceland.
Recall that Naija News earlier reported that Temi's sister, DJ Cuppy had opened up about dating a bus driver while speaking about her dating life.
The billionaire heiress during a recent interview with the Zeze Millz Show revealed she's on a dating app that costs 400 pounds to join.
Speaking about the difficulty she's faced with finding a suitable partner, Cuppy said, she has gone on a date with all sorts of men, including a bus driver.
She also revealed that men who are busy with work and have no time for social media and doesn't care are what works for her, adding that she finds such men on the app.
When asked what her experience was with going on dates with men she met on apps, she said, with dating, one has to be open-minded, revealing she has met all types of men on the dating apps.
"I have dated all types of men, I find them on apps. You have to be open-minded, I dated a bus driver, and there's nothing wrong with that. I have gone on a date with a murder, I have been with a footballer, I see it as fun, like two people talking and getting to know each other."