We Hope No Harm Will Befall Nigerians In Ukraine – FG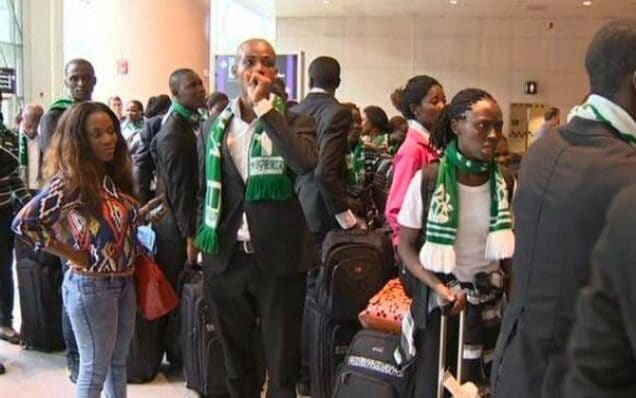 The Federal Government has expressed optimism that Nigerians stuck in Ukraine will be safe from the Russian invasion.
The Minister of State for Foreign Affairs, Zubairu Dada, made this submission in an interview with reporters after the Federal Executive council (FEC) meeting on Wednesday.
According to the minister, the Nigerian government expressed hope that Russian troops will obey the rules of engagement and not attack Nigerians stuck in Ukraine.
Dada disclosed that the Nigerian government has asked Ukraine and Russia's ambassadors to ensure that Nigerians remain safe.
He said: "We want to believe the Russian armed forces will obey the rules of engagement. They know the rules about civilians that are caught up in situations such as this. We want to assume they will respect international laws and ensure that no harm comes to them.
"Don't forget that even our missions in Ukraine have had to be evacuated. So if for any reason any Nigerian is left behind, we are very very prayerful, we are very hopeful that no harm shall come to them, once of course, they are in some shelters or whatever place they are hiding.
"Don't forget we had also summoned both the Russian and Ukrainian ambassadors to our ministry, and we did emphasise the need for their troops to ensure that they do not do anything that will harm the lives of innocent citizens.
"We have seen video clips making the rounds about the alleged treatment that had been meted out to black people who were on queues and in buses and all that.
"All these we have brought to the attention of the ambassadors and we have expressed our displeasure at this development and demanded that they do something about this."
---
---
© 2023 Naija News, a division of Polance Media Inc.