Pounds To Naira Official Exchange Rate/Black Market Rate Today 14 February 2022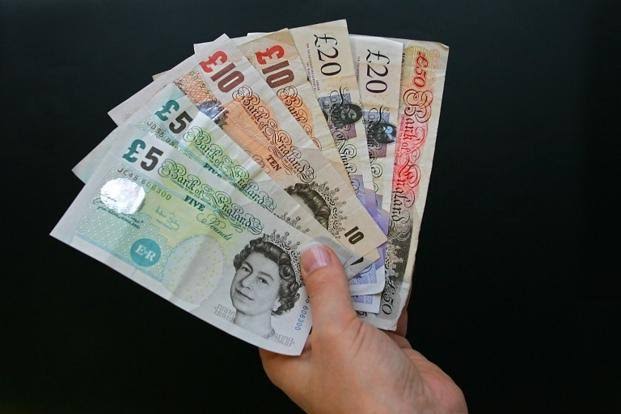 This is the news about the Pounds to Naira rate at the official and black market exchange rate Today February 14 2022.
Read Naija News update on the official pounds rates as well as Black Market rates, Bureau De Change (BDC) rates, and CBN rates.
How Much is Pounds To Naira Exchange Rate Today Official Rate?
The official rate today, Monday, 14th February, 2022, for £1 pound to naira = ₦564.8185/£1.
According to the data from the CBN, exchange rate between the naira and the British pounds opened at ₦564.8185/£1 on Monday 14th, after it closed at ₦566.0494 to a £1 on Friday, 11th February 2022.
Naija News reports that a pound is bought at the official market at ₦564.1403 and sold for ₦565.4967.
How much is exchange rate of Pounds to Naira in Black Market today?
The exchange rate for a pound to naira at Lagos Parallel Market (Black Market) players buy a dollar for ₦750 and sell for ₦760 on Monday, February 14th 2022, according to sources at Bureau De Change (BDC).
Nigerian Economy Recorded $23.3bn Investment Proposal In 2021 – NIPC
Meanwhile, the Nigerian Investment Promotion Commission (NIPC) has said the Nigerian economy recorded $23.3 billion in 2021 compared to the $16.7 billion recorded in 2020.
Naija News reports that NIPC's Acting Executive Secretary, Emma Offor, made this known in its 2021 investment announcement report, on Wednesday in Abuja.
Offor added that investment pledges from domestic and international investors for Nigeria accelerated by 39 per cent last year, according to the pool of investment decisions tracked by the NIPC.
The NIPC boss noted that the year 2021 was a critical one for investors in Nigeria and globally as Africa's largest economy recovers from the headwinds of COVID-19.