Omokri Alleges Reason Buhari Couldn't Fly To Zamfara As Planned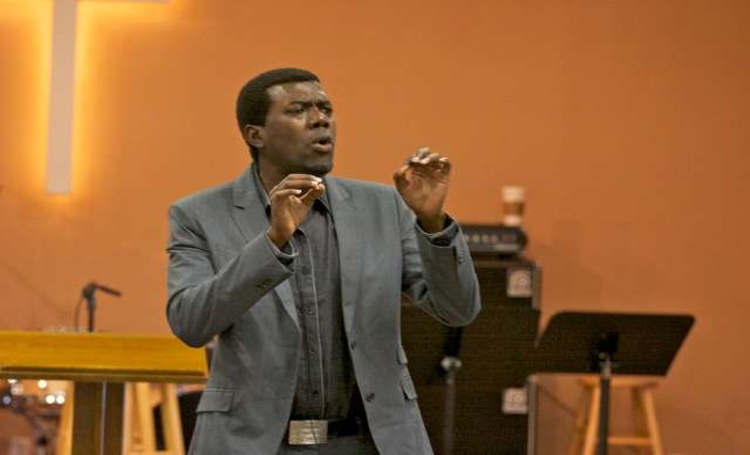 Former presidential aide and book writer, Reno Omokri has alleged why President Muhammadu Buhari cancelled his visit to Zamfara State on Thursday.
Naija News understands that Zamfara people were keenly expecting President Buhari in the state today but their expectation was cut short after a statement was released that the trip has been cancelled.
Zamfara State Governor, Bello Matawalle confirmed that the President's expected visit to the state was cancelled due to bad weather conditions.
Matawalle explained that the trip will have to be rescheduled and the day would be communicated to the public when due.
Reacting, however, to the development, Omokri said Buhari cancelled his trip to the state due to the fresh activities of the bloodthirsty bandits in Zamfara.
In a post on his Facebook page, Reno said, "the report that General Buhari cancelled his trip to Zamfara because of bad weather is false.
"Buhari cancelled the trip because bandits in Zamfara have Surface-to Air-Missiles. Remember that on Sunday, July 18, 2021, they shot down an airforce jet in Zamfara!
"Buhari is now a victim of the kid-glove treatment he has been meeting on bandits and herdsmen because they share ethnicity and religion with him.
"Compare the soft touch he gives them to the iron fist treatment he unleashed on IPOB, Nnamdi Kanu and Sunday Igboho."
Meanwhile, President Buhari has said earlier in another news that the military will not spare any bandit or terrorist threatening the lives and property of innocent Nigerians.
Buhari made this known when he paid a visit to the palace of the Sultan of Sokoto, Muhammad Sa'ad Abubakar III, on Thursday.
The Nigerian leader argued that his government will deal decisively with anyone destabilising the peace, security of the country.
A statement released by the Presidential Spokesman, Femi Adesina, quoted President Buhari as saying that the country will ultimately defeat the forces of evil.
According to Adesina, Buhari commiserated with the government and people of Sokoto over the recent loss of lives and property as a result of outrageous attacks by bandits and other criminal gangs.