Presidency Denies Suspending Fuel Subsidy Removal Because Of 2023 Elections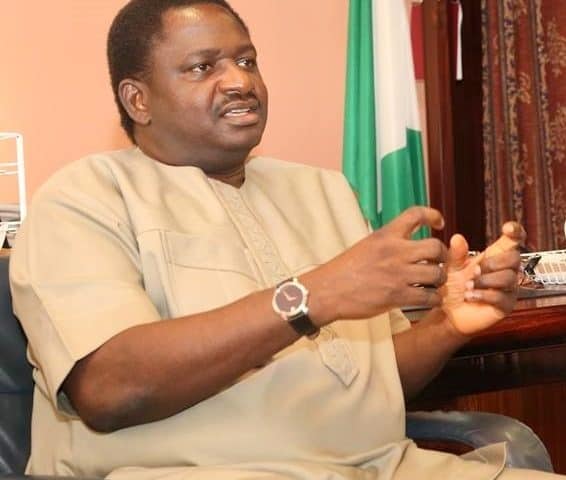 The presidency has denied that the decision to suspend the removal of fuel subsidy by President Muhammadu Buhari has any political undertone.
Speaking on Wednesday, the Special Adviser to the President on Media and Publicity, Femi Adesina explained that the decision has no link to the 2023 general election as been speculated in some quarters.
Adesina submitted that after due consultations and considerations, the federal government came to a conclusion that the timing wasn't right as it cause more hardship for Nigerians hence the decision to suspend plans to remove fuel subsidy in the country.
He said the decision was taken in the interest of Nigerians.
Naija News reports the presidential spokesperson made this known during an appearance on Channels Television's Sunrise Daily programme.
He said: "It is a valid thing [to do]," adding that "but is this done because of elections next year? No."
"It is done because as the minister (of finance) stated, the timing is not auspicious, inflation is still high. In the past eight months, we saw inflation reducing but the last month, it went up again; further consultations need to happen with all the stakeholders."
Adesina also denied that the Buhari government is setting up the incoming president based on the announced timeline of 18 months to review the removal of fuel subsidy as it will invariably mean the policy may have to be executed by whoever wins the 2023 presidential election.
"That was not the intention, the intention was also stated – the timing is not right, it will exacerbate the hardship of the people and the President genuinely cares," the presidential spokesman said.
"Politics is a part of our lives, but elections will just be one event in the life of the country. When elections come, they go, the country continues. This fuel subsidy, whether it stays or goes, is going to have a serious impact on the economy."