90-Year-Old Emir Of Daura Pays N1m As Dowry For 20-Year-Old Bride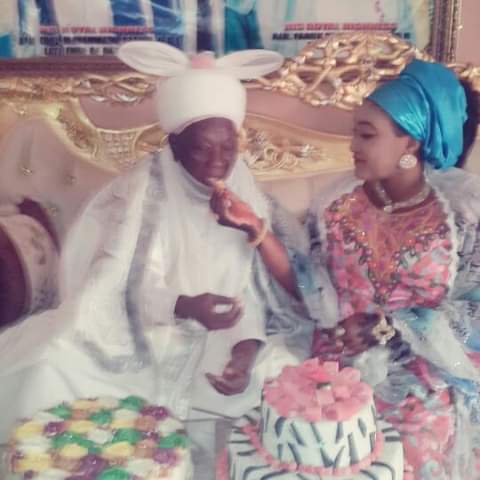 The Emir of Daura, Faruk Umar Faruk has reportedly paid a sum of N1million as dowry to marry a 20-year-old bride.
The 90-year-old Emir tied the knot in a low key ceremony with his bride, Aisha Iro Maikano, who is a daughter of Fagacin Katsina, Iro Maikano on Saturday, December 12.
Daily Nigerian gathered that the monarch paid a sum of 1million naira as dowry to the bride's family.
Sources have also revealed that the monarch has married not less than four wives in the last 6 years.
The groom was represented by the Magajin Garin Daura, Musa Umar, at the wedding fatiha.
Sources have also alleged that the Emir divorced all four of his wives recently and decided to pick a new set .
In other news, former presidential aide Reno Omokri has condemned men who cry over women.
Reno revealed via Twitter that when a man cries over a woman who leaves him it is interpreted as a sign of weakness.
He wrote: "When a man cries over the death of loved ones, he gains respect. But if he cries because a woman left him, or rejected his proposal, he projects weakness. How can you cry because of a girl? Yes, Christ wept. But where was He was when He wept? At Lazarus's funeral."       Read more