Banker Arrested For Arranging Robbery In Ogun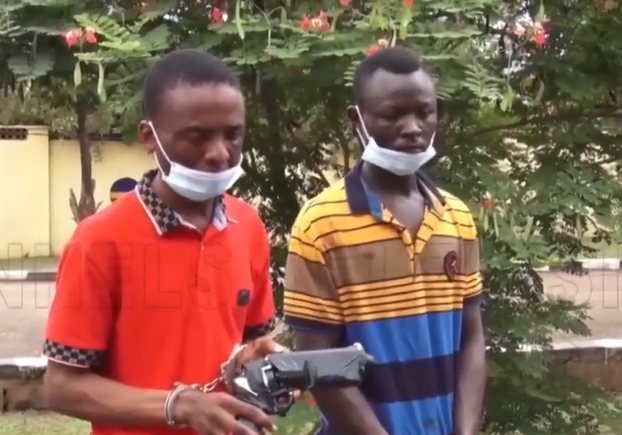 The Ogun State Police Command has apprehended a microfinance banker for staging a robbery attack.
The man, Dare Adegoke, who is the head of crediting and marketing in his organization had connived with an armed robbery syndicate to carry out the crime.
The state police public relations officer, DSP Abimbola Oyeyemi revealed how the banker informed his crime partner who is an electrician he was going to withdraw a large sum of money in a commercial bank and asked him to stage a robbery to get the money.
The electrician told the police during his interrogation that Dare had promised him N100,000 if everything went smoothly.
Oyeyemi said: "Our men at Ibara divisional headquarters received a distress call that some people who went to a commercial bank to withdraw certain amount of money were being attacked by armed robbers. The DPO in Ibara mobilised his men and they went after the hoodlums.
"With the help of some members of the public, one of the armed robbers was apprehended.
"It was during interrogation that the man informed the police that it was one of the victims who bargained with him to come and hijack the money his employers sent him to go and withdraw from the bank."
During his interrogation, the banker revealed that he was a moralist but he was in great debt and needed some money.
'I am a person of Character. People know me.
"I used to do online investment. I lost my money to it and together with the money I borrowed from people. I was scared. Nobody to talk to."
Download NAIJA NEWS app: