Anambra: I Support Military Presence But Say No To State Of Emergency – Moghalu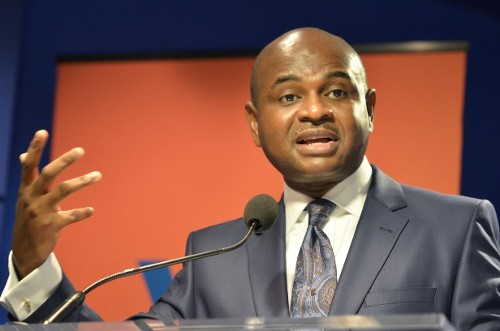 Former Deputy Governor of the Central Bank of Nigeria (CBN), Kingsley Moghalu has described as regrettable, the deteriorating security situation in Anambra State.
He said he was in support of the deployment of soldiers to the state as part of efforts to restore peace and normalcy to troubled areas.
According to him, the steps taken should be targeted at securing the lives and properties of the indigenes and residents of the state.
Moghalu who spoke to newsmen in Abuja however condemned any plan to declare a state of emergency in Anambra State, saying the option does not represent a reasonable step.
He expressed optimism that the security situation will be calmed down to allow the conduct of a free, fair, and credible election come November 6.
He said: "I am extremely concerned about the insecurity in the South East. The primary thing is the security of lives and property. I believe that whatever the government needs to do, that is reasonable to do, I would welcome it.
"Obviously, I do not support the declaration of state of emergency because I do not believe that that would be a reasonable response given worse security situation in other parts of the country which have not attracted similar measures. But in terms of sending in security forces which is part of a nationwide deployment, I think that is okay.
"I believe that the situation is beginning to calm down a little bit with the introduction of the military.
"I regret the introduction of the military into civilian spaces. It is evidence of the fact that the police force is not effective as it should be in a democracy.
"This goes to do many other issues – the matter of restructuring, the matter of state police – so that the different states can secure themselves and ensure law and order with effective police forces that are closer to the communities and closer to the people.
"I certainly hope that the situation in Anambra state will be brought under control sufficiently for free and fair elections to be held."