Nigerian Nurse, Gideon, Shows Off His Handsome Soulmate
A UK-based Nigerian nurse, identified as Gideon Johnson has taken to Instagram to share cute photos of himself and his handsome lover.
According to Gideon, it took him years to come to be able to come true to himself by disallowing societal expectations and religions to define him.
Sharing the photos, he wrote; ''It took years to come to a feeling of total peace and understanding that who you love doesn't have to change your values and perception of life; instead, it can make you feel ingrained in them.
"Stay true to yourself; true love commences with being honest with you and following your heart. Religion and societal expectations exist, but they do not define you.
"In a relationship with Nicolas, my adorable, selfless, kind and handsome man."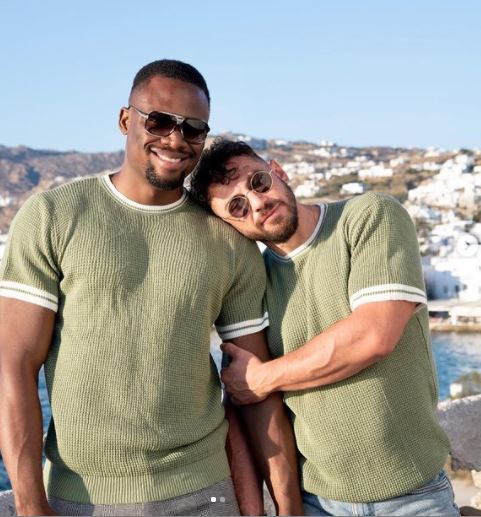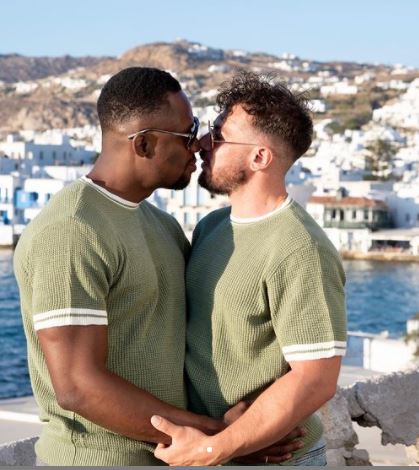 Meanwhile, Ondo State security outfit codenamed Amotekun has arrested two suspected gay men caught having sex.
The suspects, 42-year-old Seyi Balogun, and Tosin Arifalo, 18, were arrested by men of the security outfit at Kajola in Ijoka, Akure after they were caught in the act.
Meanwhile, the gay partners accused their significant other of luring them into having sex.
Speaking to newsmen, Balogun, a native of Isua Akoko, claimed that it was Tosin that lured him into the act.
"I was never into it before, it was Tosin that came to me saying he loved me. I don't like the homosexual act, he seduced me, he lured me into it. He threatened me that I have to obey him when I told him to give me rest of my mind.
"Since then, we have been having sex together. What I can say is that the devil caused it, and I have warned him not to come to my house again," he said