Stop Lying, You Don't Regret Removing Jonathan, PANDEF Replies NEF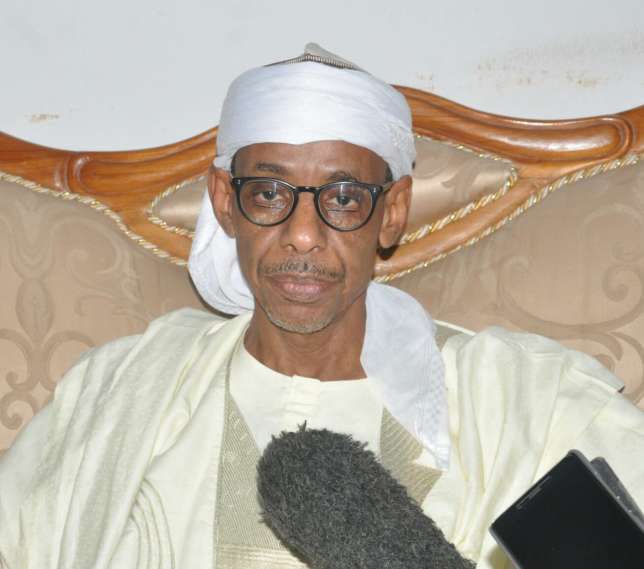 Pan Niger Delta Forum (PANDEF) has berated the Northern Elders Forum (NEF) for saying that it regretted thwarting the chances of former President Goodluck Jonathan in winning the 2015 presidential election.
NEF had through its Director of Publicity and Advocacy, Hakeem Baba-Ahmed, expressed regret that it worked against ex-President Goodluck Jonathan in the 2015 elections to vote in President Muhammadu Buhari.
In an interview with The PUNCH, PANDEF National Publicity Secretary, Ken Robinson, asked the NEF to stop playing with Nigerians, adding that the forum is not sorry for its action.
PANDEF added that it was too late for the NEF to lament its participation in the election of Buhari as President six years ago.
He said: "Is Baba-Ahmed just getting to realise the horrible wrong the Buhari presidency has done to this country?
"Imagine the stupid arrogance, 'we told people, 'Get rid of Jonathan…". Of course, they must have told the aliens; the killer herders, the bandits, and the child voters. That's why Boko Haram-infested Borno State will produce a greater voter turnout than peaceful Lagos State.
"These same elements have now become their albatross, kidnapping and killing innocent citizens at will."
PANDEF reminded the NEF that political power does not belong to the North, saying that power must shift to the South in 2023.
The group added that it was backing the 17 Southern governors who are speaking with one voice and are demanding a President from the South in 2023.
PANDEF, however, asked the North to apologise to Nigerians for the failures of President Buhari for six years so far.
It said: "The only thing the North has been thriving on is the disunity of the South, now they are scared because of the solidarity being demonstrated by the Southern Governors.
"Let it be known to the deluded and unstable Hakeem Baba-Ahmed, and his cohorts, that the issue of the Presidency moving to the South in 2023 is non-negotiable. It is preposterous to even talk of another northern president in 2023, after eight years of a Northern presidency, a woeful one for that matter.
"The next President of Nigeria must come from Southern Nigeria and the person would act in such ways and manners to reflect that he or she is the President of Nigeria, not the president of a section or an ethnic group.
"The North should be satisfied with the humongous appointments, programmes and projects they have appropriated through the nepotism of the Buhari presidency. And, in fact, should render an unreserved, apology to the rest of Nigeria for the failure of the Buhari presidency."