Nigeria Winning The War Against Terrorists – Buhari Tells UN Secretary-General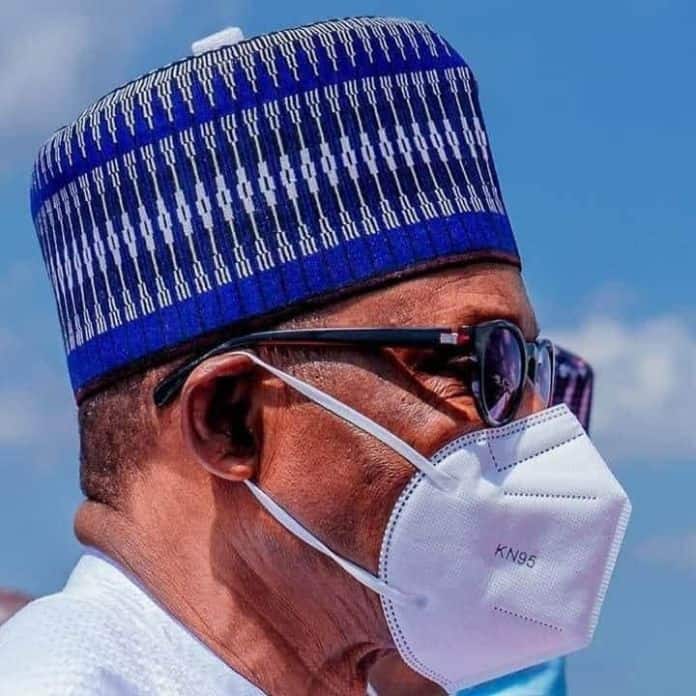 President Muhammadu Buhari has told the international community that Nigeria is winning the war against bandits, terrorists, and other criminals operating in some parts of the country.
Buhari said this on Friday when he met with the Secretary-General of the United Nations, Antonio Guterres in New York according to a statement made available to Naija News by his spokesperson, Femi Adesina.
The two leaders met on the sidelines of the 76th Session of the United Nations General Assembly taking place in New York, United States of America.
According to the Nigerian leader, remarkable success has been recorded by the military in its efforts to tackle insecurity in the nation and making the activities of the criminals a thing of the past.
On his part, the UN Secretary General commended President Buhari for his leadership roles in Africa and all efforts targeted at stabilizing the region.
He urged Buhari to continue to spearhead democracy and good governance in Africa.
On terrorism and insecurity, Guterres observed that the challenge is not limited to Nigeria and the United Nations will continue to support efforts targeted at addressing the phenomenon as well as other attendant challanges.
President Buhari while commending Guterres for the success of the UNGA 76th session promised that Nigeria was ready to support and work closely with the United Nations towards achieving the Sustainable Development Goals.
Meanwhile, former Emir of Kano, Sanusi Lamido has warned the leaders of Nigeria to quickly look away from oil revenue and diversify the economy of the country.
This is as he warned that many buyers of the product are gradually settling for alternatives and in a few years' time, there may no longer be sufficient demand for the nation's oil resources upon which its economy is based at the moment.
Sanusi, also a former Governor of the Central Bank of Nigeria (CBN), sounded the note of warning on Friday while speaking at the 'day two' of the Kaduna Investment Summit, Naija News reports.
He also observed that many other smaller African nations are doing better with their economy than Nigeria.
In his view, oil is the goose that lays the golden eggs for Nigeria's economy at the moment but taking a cue from the direction in which the world is moving, the goose is about to die and the eggs will be no more.