'It's Ridiculous' – Lawyer Reacts To Theft Of DSS Case File On Igboho Aides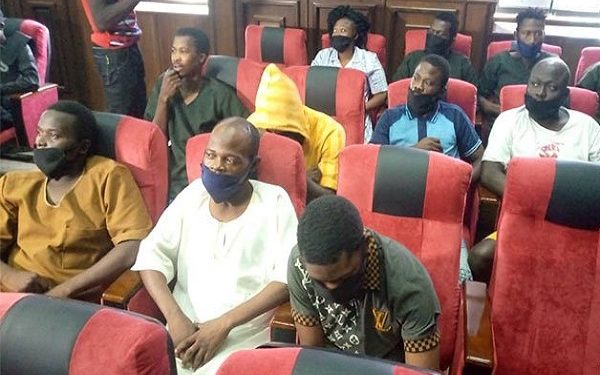 Pelumi Olajengbesi, counsel to the 12 aides of the Yoruba Nation agitator, Sunday 'Igboho' Adeyemo, has reacted to the alleged theft of the case file of the Department of State Services, DSS, on the trial his clients.
Naija News earlier reported that the counsel to the DSS, I. Awo, had told a Federal High Court in Abuja on Wednesday that the case file was stolen by armed men.
According to Awo, his colleague who was to bring the case file to court had boarded a vehicle belonging to armed robbers commonly known as 'one chance.'
The DSS lawyer, who said his belongings including the case file were hijacked by the armed robbers, prayed the court for an adjournment.
Reacting in a post via his Facebook page, Olajengbesi described the claim made by the DSS as laughable, ridiculous and shameful.
He disclosed that the case file was related to the Fundamental Human Rights Enforcement application filed by the aides to Igboho.
The lawyer added that his clients are seeking N100 million being aggravated and exemplary damages against the respondent for the serial breach of their constitutional rights.
"We must stop this nonsense in this country. I am sick and tired. The claim by DSS staff that they were robbed and case file missing on their way to court are ridiculous and shameful.
"If DSS can be robbed in the city of Abuja, what then is the faith of the common man. #Sickcountry," he wrote.
Source: Naija News