Sunday Igboho Aides: Armed Robbers Steal DSS Case File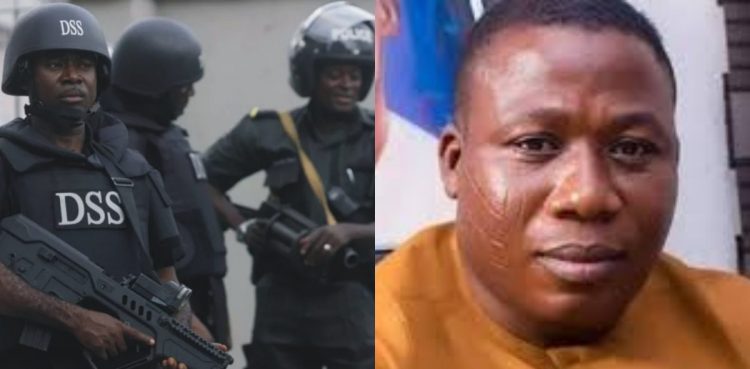 Daredevil armed robbers have allegedly stolen the case file of the Department of State Services, DSS, on the trial of Sunday Igboho Aides.
Naija News reports that this was made known on Wednesday by the counsel to the DSS, I. Awo at the Federal High Court.
The case file was related to the Fundamental Human Rights Enforcement application filed by the aides to Igboho.
According to Awo, his colleague who was to bring the case file to court had boarded a vehicle belonging to armed robbers commonly known as 'one chance.'
The DSS lawyer said his belongings including the case file were hijacked by the armed robbers.
Meanwhile, the lawyer to the detained aides of Igboho has berated the DSS for disregarding court orders.
On August 4, Justice Obiora Egwuatu of the Federal High Court sitting in Abuja had granted bail to the 12 aides after spending over 60 days in detention.
After meeting their bail conditions, the secret police refused to release the aides alleging that they were helping their boss to stockpile arms to cause chaos in the country.
But after so many outcries, the DSS, last week, released 10 of the 12 aides of Igboho following their arrest since July 1.
But in a letter to the DSS, Igboho's associates lawyer, Pelumi Olajengbesi, asked the secret agency to immediately release the remaining two aides in their custody.
Olajengbesi advised the secret police to obey court orders and release his remaining clients, Amudat Habibat Babatunde and Jamiu Noah Oyetunji.
He stated that the failure of the DSS to comply with court orders will be damaging Nigeria's reputation in the community of nations.