Why FG's Social, Entrepreneurial Programmes Are Targeted At Women – Osinbajo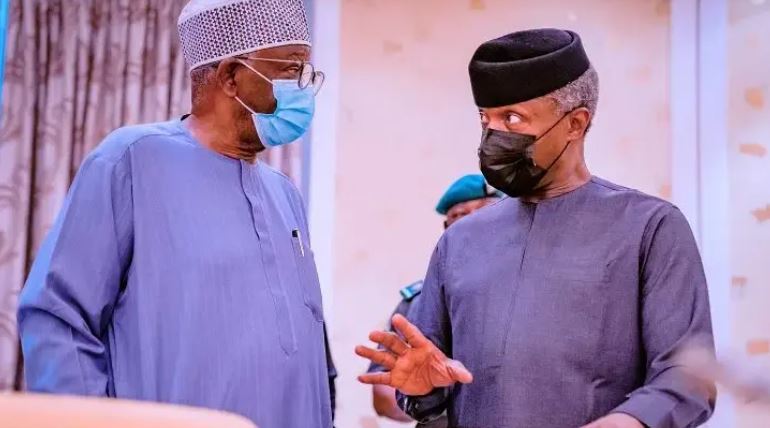 Vice-President Yemi Osinbajo says all Federal Government social and entrepreneurial programme, in the past six years, are targeted at women.
Osinbajo said this while speaking at the National Dialogue Forum on Girls with the theme: 'Putting girls' rights high on the national agenda', held in Abuja on Tuesday.
The Vice President, who said the Federal Government has always insisted that all its empowerment programmes bore a reflection of the affirmative action for women, stated that 98 percent beneficiaries of its Conditional Cash Transfer programme were women.
He said, "From 2015, we have ensured that all government social and entrepreneurial programmes have an affirmative component.
"The reason why we have done this is because we very strongly believe that young girls need strong role models of successful women at all levels of society
"Of the 2.4 million beneficiaries of government entrepreneurial and empowerment programmes, 56.4 percent were women.
"A total of N38bn in loans have been disbursed in the last four years. Of the 1.1 million beneficiaries of our conditional cash transfer programmes, 1.078 million of them; that is, 98 percent are women.
"In addition, in our youth empowerment programme where we have engaged 526,000 young people, and just recently, the president had asked that it be increased to a million young people.
"Of the 526,000 we have employed, 40.4 percent of them are female. And of the 106,074 cooks in our homegrown school feeding programme, 97 percent of them are female.
"So far, what we have tried to do is to ensure that affirmatively, we dedicate a certain percentage to women in our social and entrepreneurial programmes."
Osinbajo however regretted that despite these efforts towards women, the government still had a long way to go.
"It is not because the numbers (population) are huge while resources are limited, but also the discriminatory social and cultural practices and attitudes against women are deep," he lamented.
He also said that states and local governments also had roles to play in mainstreaming the rights of women and girls, especially to education and justice, on their agenda.