Why FG Took Fight Against Hard Drugs To Abuja Markets, Motor Parks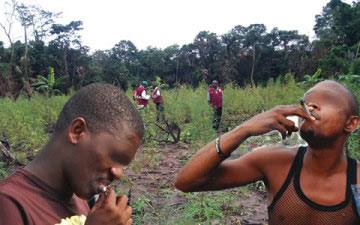 The Ministry of Health has said the Federal Government took two fight against hard drugs to markets and motor parks in Abuja, because the substance abuse had become a pandemic even in the nation's capital.
Mrs Bukola Ajayi, who is the Director of Food and Drugs in the Federal Ministry of Health, stated this while addressing journalists after the sensitisation campaigns at the popular Wuse Market, Berger Junction and Jabi Motor Park in the Federal Capital Territory.
She also stated that the government has developed policies to strengthen action and cooperation against drug abuse and illicit trafficking in the country.
According to her, drug abuse posed grave dangers to society hence the need to educate the people and empower them to resist its temptation and addiction.
She added that similar anti-drug abuse campaigns were ongoing in states and local government areas
Ajayi said, "This sensitisation is being organised by the ministry because of the situation in the country as drug abuse has become a pandemic.
`People on drugs have committed a lot of havoc by killing, stealing, raping and indulging in many terrible things."
Naija News reports that some of the most commonly abused hard drugs in Abuja include cannabis, cocaine, amphetamine, heroin, , codeine, cough syrup and tramadol.