EFCC Clampdown On Heritage Bank Top Staff Over Failure To Remit Monies Belonging To NPA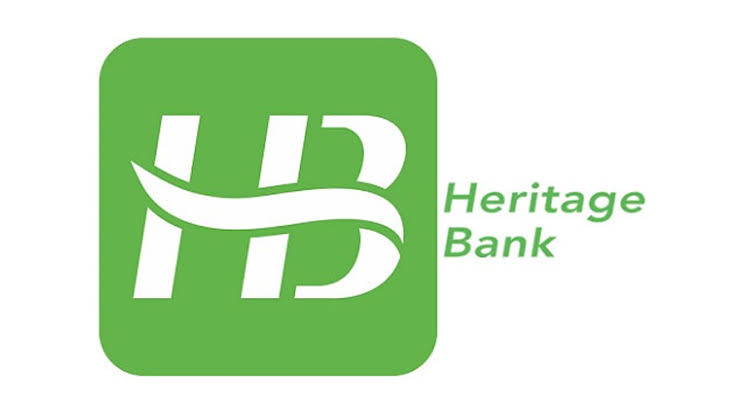 Heritage Bank has found themselves in hot water again as the Economic and Financial Crimes Commission, EFCC, begins investigation into activities involving the bank.
The anti-corruption is reportedly investigating transactions carried out by one Mike Daniel, the Principal Officer of the bank's FINCON arm.
According to The Capital, the EFCC began investigating the bank after it discovered that the Mike had failed to remit monies belonging to the Nigerian Ports Authority (NPA) into the federation account.
It was gathered that the bank is allegedly banking on connections within the anti-graft agency to find an internal solution to the brewing controversy.
Reports revealed that the accused bank staff is currently out on bail as the EFCC continues with its investigation.
Recall that the Ifie Sekibo-led Heritage Bank had been in the news recently following the controversial method it deployed to recover a loan from a politician in Anambra ahead of the state governorship election.
Workers of the bank had besieged the residence of Senator Andy Uba to protest over a loan they claim he owes the financial institution.
The protest by the bank staff went viral on social media.
But Andy Uba in a swift reaction threatened to sue the bank.
In a letter by his lawyer, Ahmed Raji, Uba said the action of the bank staff has exposed him to ridicule, shame and embarrassment.
"Our client's attention has been drawn to a video currently being shared on WhatsApp, showing not less than 25 [twenty-five] staff of the Abuja branch of Heritage Bank Plc., wearing customized Heritage Bank Plc., T-shirts; carrying placards and signages with defamatory inscriptions written on them, at the front gate of the residential premises of our client, in Asokoro Abuja," he said.
"Despite your veiled denial, the deliberateness of your staffs' action is founded and the intent, to wit: – bring our client to public opprobrium, shame, ridicule, scorn etc. is glaring for all to see.
"This is more so, as you deliberately picked the rather inauspicious period immediately preceding the forthcoming gubernatorial primary election of the All Progressives Congress [APC] for Anambra State slated for the 26th of June 2021, wherein our client is the leading candidate to clinch his Party's ticket, to stage this smear campaign against him.
"Surely, the damage occasioned to our client by your calculated but ill-advised action is unquantifiable. However, our client will be assuaged if a public apology, unreserved, is tendered by you and published in at least 5 [five] national daily newspapers within a day of receipt of this letter and payment [Five Billion Naira] in damages.
"If not, we have our client's further instructions to seek redress against you in a court of law for the same. Kindly be advised.
"We do hope that you will take benefit of the olive branch offered in this letter; the gamble, otherwise, is yours to suffer."