2023: Jega Disagrees With IBB Over Age Limit For President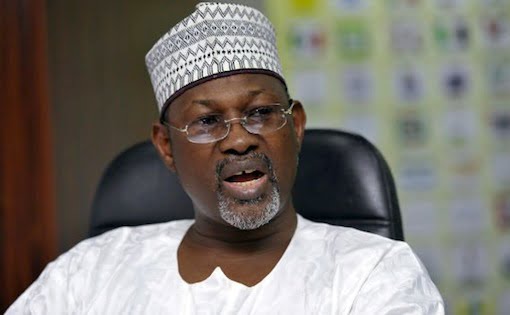 Former Chairman of the Independent National Electoral Commission (INEC), Professor Attahiru Jega, has disagreed with the former military president, Ibrahim Babangida on the age bracket of Nigeria's next president.
Recall that in a televised interview, Babangida had said he already had in mind the ideal next president of Nigeria and that the candidate is in his 60s.
The former military dictator said the idea of a good Nigerian leader is someone who has a friend everywhere, must also be well-versed in economics, and be a good politician able to talk to Nigerians.
But in an interview on ARISE NEWS on Monday night, Jega said the next president should be the best choice of the people of Nigeria, adding that age should not matter.
He said: "That is his (Babangida) personal opinion. But as far as I am concerned, the President of Nigeria should be the best choice of the people of Nigeria. Age may not matter.
"As a political scientist, I have read about Nigerian politics, I understand the challenges and I have also had the privilege for five years of relating relatively more loosely with Nigerian politicians, so, I have a clear appreciation of the serious challenges that Nigeria faces particularly, the dangerous trajectory, which many of our politicians are leading this country to and if we all sit and watch and allow this, in no time they would wreck this country."
Speaking on the electoral amendment bill before the National Assembly, Jega said that the bill should not be passed until certain critical elements are addressed.
He noted that if those elements are not attended to, it would create more problems than it intend to solve.
"The whole idea of the electoral amendment is to improve the legal framework. The 2010 Electoral Act as amended is certainly better than the 2006 Electoral Act, which preceded it. But there are still areas that need to be improved on. I have told you one area which since 2011 when I was there. After the election, we discovered how political parties were exploiting the legal framework to undermine the democratic process and INEC could do nothing about it, because the law really arm-strong its capacity to do it. Those are the things you expect that would improve.
"Before the 2019 election, at the last minute, something was done but it was never signed into law until after the election. And now we are expecting before 2023 that we can have a much remarkable; more improved Electoral legal framework. And I'm telling you from what we have seen from the draft bill under consideration by the Senate and yeah, House of Representatives, there are going to be serious remarkable constraints, rather than creating a better framework," he added.
Download NAIJA NEWS app: