What Buhari, Atiku Said As IBB Clocks 80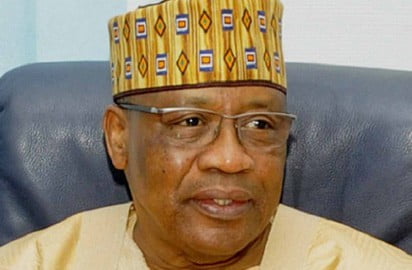 President Muhammadu Buhari and ex-Vice President Atiku Abubakar have congratulated former Military President Ibrahim Babangida, IBB, as he turns 80 on Tuesday, August 17.
Abubakar, in a statement issued by his Media Adviser, Mr. Paul Ibe, in Abuja on Monday, joined Nigerians in sending warm greetings to the former president.
According to the ex-Vice President, the life journey of Babangida remains an inspiration to every young Nigerian of the possibilities that await anyone willing to struggle to pull himself up in life.
He noted that the former military leader had built a solid national infrastructure for Nigeria which was still standing and visible around the country.
Abubakar described former military President, Gen. Ibrahim Babangida, as a pillar of unity and a firm believer in one Nigeria.
He said Babangida established an inclusive government that reflected Nigeria's ethnic and religious diversities.
"You can't deny IBB the credit for his sincere efforts to build a viable federation founded on equitable representation,'' Abubakar said.
Abubakar prayed that the almighty God would grant the ex-military president, more years in good health and vitality.
In the same vein, President Buhari's congratulatory message was issued by one of his spokesmen, Mallam Garba Shehu, in Abuja on Monday.
President Buhari noted that as former military commanders during the war, both retiring as Generals, they had mutual interests, great hopes and expectations in a strong and united Nigeria.
Like Atiku Abubakar, Buhari expressed hope that privileged Nigerians in the socio-political class of IBB would recommit to ongoing efforts to help the nation to reach more glory, progress, and prosperity.
Download NAIJA NEWS app: