Doctors' Strike: Ngige Slams APC Govs' Forum DG For Asking Him To Resign As Minister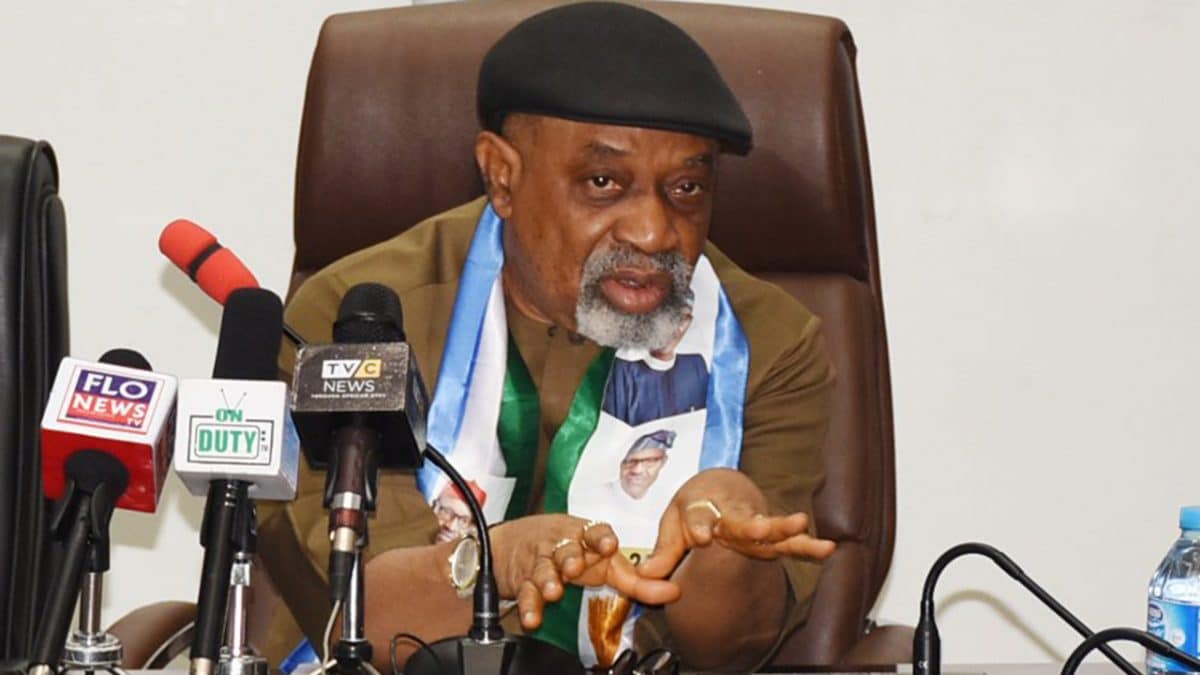 The Minister of Labour and Productivity, Chris Ngige on Tuesday, took a swipe at the Director-General of the Progressive Governors Forum (PGF), Salihu Lukman for asking him to resign his position over the worsening industrial crisis in the country's health sector.
Naija News reports that in a statement signed by his media aide, Emmanuel Nzomiwu, the Minister slammed the APC Governors Forum DG over what he described as "shocking and outrageously incredible" claims that he (Ngige) and his counterpart in the Ministry of Health, Osagie Ehanire, failed to pre-empt the indefinite strike by resident doctors in the country.
Recall that Lukman had in his statement claimed that the slow responses of the two Ministers culminated in the industrial strike by the doctors and loss of lives that has resulted from it.
But, the Minister in his reaction, said "the PGF DG must have spoken either out of ignorance or malicious intent to smear the two respected members of the Federal cabinet who had put in sleepless nights, engaging in meaningful negotiations, to ensure industrial peace in the Health Sector at this critical period of COVID-19 pandemic.
"It is shocking and outrageously incredible for somebody in his right mind to say that the two Ministers, who are both experienced medical doctors, were unable to proactively pre-empt strikes in the Health Sector.
"Dr Ngige apart from his medical training as a medical doctor did Postgraduate training in Health System and Hospital Administration and while at the  Directorate Cadre position, manned  the medical training in the Federal Ministry of Health.
"There was no strike notice  from NARD in accordance with the Trade Disputes Act as there was nothing like resumption of a suspended strike. Hence invoking Section 43 of the Act, which states in part that for the period a worker withdraws his services, his employers have the right not to pay his wages is in order. The ILO principles at work, further supports this.
"Mr. Lukman has therefore displayed his shallow knowledge of labour dispute resolution and management by alleging that Ministers Ngige and Ehanire could have proactively stopped this strike and even went further to castigate Ngige over the Kaduna State Government/NLC dispute, which led to a four-day strike."
Ngige further argued that the resident doctors, as essential workers, were not expected to go on strike without giving at least 15 days notice to him as the Labour Minister.