Catholics Drag President Buhari To African Union Over Nigeria's Insecurity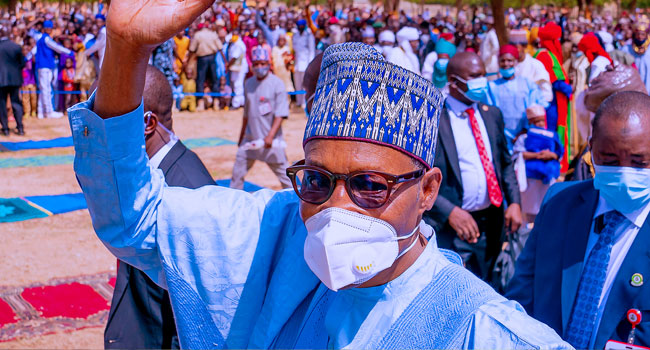 A Catholic rights organization, CitizensGo, has dragged President Muhammadu Buhari to the African Union (AU) over Nigeria's heightened insecurity issues.
In a statement issued on Tuesday, the religious body said it asked the AU to penalize President Buhari for the seeming laxity of his government in addressing the situation.
The statement by CitizensGo Campaign Director in Africa, Ann Kioko, said the petition against Buhari by the Catholics was addressed to the AU Chairperson, President Felix Tshisekedi of the Democratic Republic of Congo (DRC).
Some of the sanctions sought against Buhari by the Catholics include, but not limited to disallowing him to speak in any AU event, withdrawing Nigeria's trade agreements, and all benefits that come with the AU.
She said: "The Christian persecution in Nigeria has been going on for a while and we have done a number of petitions to the government of Nigeria, delivered them even to the office of the President physically in Abuja but nothing has been done.
"It does not last a week without reports of children being kidnapped while priests, pastors, fathers, and mothers are either killed or held captive in forests manned by bandits.
"As a result, Christians in Nigeria are living in fear, not sure of their safety in their own country. People are dying because of proclaiming Jesus and the government does not want to protect them.
"We tried to petition the ECOWAS (Economic Community of West African States) court on this issue but nothing has been done. We have also followed the reaction of the government on the ongoing kidnappings, the killing of Pastors, Priests. The government seems to be complacent. Now we have to escalate and get the African Union.
"We are pushing for tough penalties because nothing is tougher than people being killed, people losing lives just because they proclaim God."