Allow Igbo To Have Biafra, CNG Tells Buhari, Others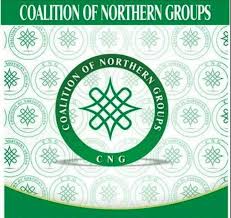 The Coalition of Northern Groups (CNG) has asked President Muhammadu Buhari to allow the people of the South East to have Biafra.
In a letter signed by the chairman of its Board of Trustees, Nastura Shariff, on Sunday, the coalition asked the Igbo to have their way to avert a civil war and bloodshed.
The coalition also urged northern leaders to get the Nigerian state and other critical stakeholders to accept the reality.
It alleged that the Igbo had, for decades, intermittently used the agitation for Biafra to destabilize Nigeria and deny peace to other components of the country.
It stated that the level of anger elicited by the activities of the Indigenous People of Biafra (IPOB) and its sponsors at home and in the diaspora had reached "the inevitable point where the Igbos must be separated from Nigeria by invoking the relevant statutes on self-determination entrenched in various international conventions and treaties to which Nigeria is a signatory."
The CNG also asked northern leaders to ensure safe relocation of all northerners from the southeast.
It said urgent steps must equally be taken to check the mass movement of people from the proposed Biafra land into the vast interior of the north as well as the permanent nature of their migration.
"For the avoidance of doubt, the north should no longer be expected to be restrained from paying back any further act of aggressive provocation on northerners living as minorities in any part of southern Nigeria," the CNG stated.