Malami Speaks On Sending 'Secret Memo' Asking Buhari To Suspend Nigeria's Constitution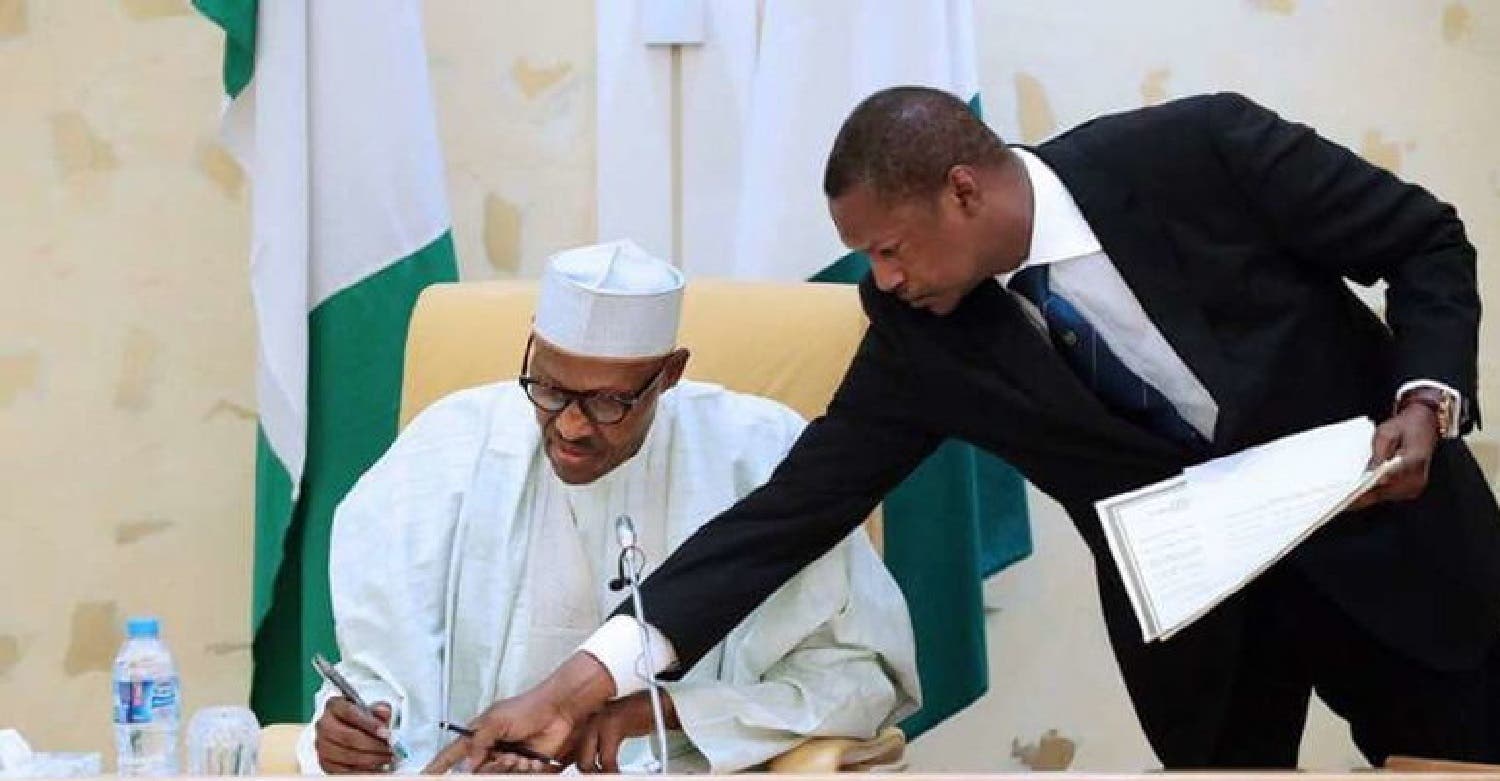 Nigeria's Minister of Justice and Attorney-General of the Federation, Abubakar Malami has denied issuing a secret memo urging President Muhammadu Buhari to suspend the country's constitution and declare martial law.
The Minister also said it is unbelievable that such a memo can originate from his office as he remains a firm believer in the tenets of democracy and constitutional order.
Malami made the submission in a statement on Wednesday night by his media aide Dr. Umar Jibrilu Gwandu in which he reacted to allegations of plotting to declare a state of emergency in the country.
It will be recalled that it was reported that Malami, had allegedly advised the President to suspend the fundamental rights of all Nigerians as guaranteed under Chapter IV of the Constitution.
In the eight-page secret memo dated May 4, 2021, Mr Malami was said to have told Mr Buhari that insecurity across Nigeria has reached a level that could no longer be checked by existing democratic techniques, saying only a state of emergency promulgated by the president can help return the country to tranquillity.
But reacting to the allegation, Malami denied ever issuing such a memo and described himself as a supporter of constitutional democracy.
He added that the government doesn't operate in secrecy, hence there was no need to have written any secrete memo to the presidency as claimed in the report.
"The attention of the Office of the Honourable Attorney General of the Federation and Minister of Justice, Abubakar Malami, SAN has been drawn to a false and fictitious report alleging that there was a secret memo emanating from the Office to the Presidency," the statement reads.
It continued that the general public is "hereby asked to disregard the media report as fabrications of anti-constitutional democratic stability in Nigeria."
"Malami remains a true democrat who believes in rules of law and tenets of democracy and Constitutional order."
"The Office of the Attorney-General of the Federation and Minister of Justice is a constitutionally recognized one with its role and responsibilities embedded in the constitution."
"It is antithetical to common sense to think that the holder of such coveted Office as the Attorney-General of the Federation and Minister of Justice will stoop to what was printed by the media."
"The Government does not operate in secrecy as it is not a clandestine operation. Hence, Malami discharges his constitutionally recognized mandates in compliance with principles of transparency, openness and accountability."
Meanwhile, the Chief of Army Staff, Maj Gen Farouk Yahaya, on Wednesday said the security challenges affecting Nigeria can not be tackled by the land forces in the military only.
Yahaya made this claim when he visited the Chief of Air Staff, Air Marshal Oladayo Amao, at the Nigerian Air Force Headquarters, Abuja.
The COAS noted that the war against insurgency and banditry cannot be won by a single unit but through a joint approach.