Buhari Appoints Akabogu As MD NSITF, Reconstitute Management Board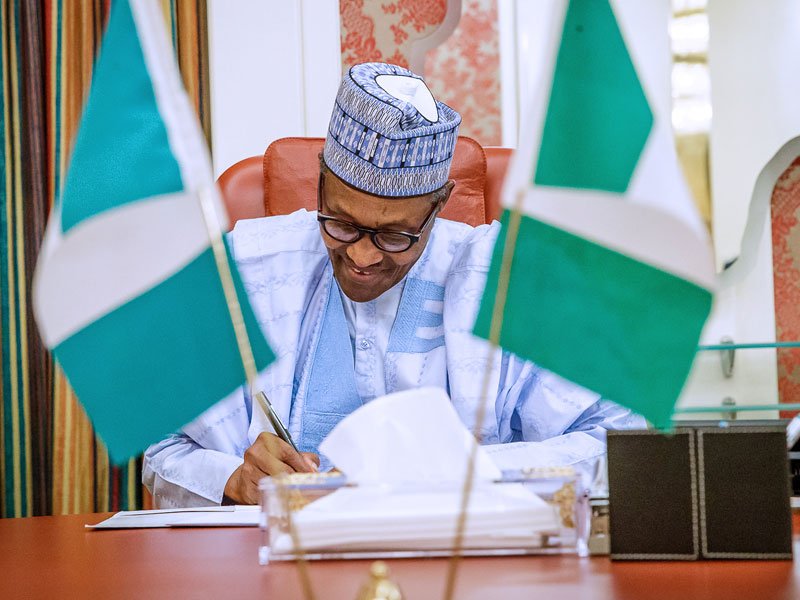 President Muhammadu Buhari has approved the appointment of a new management board for the Nigeria Social Insurance Trust Fund (NSITF).
Recall that Buhari had sacked the Managing Director and Chief Executive of the NSITF, Bayo Somefun and other top management staff over alleged N3.4bn fraud.
The president also fired the Executive Directors in charge of Finance, Jasper Azuatalam; Investment, Operations, and Administration, Tijani Sulaiman and Human Resources, Mrs Olukemi Nelson, were also relieved of their positions.
Also dismissed were the nine top management officers hitherto on suspension alongside the MD and EDs.
Buhari decided to sack the officials following the recommendations in the Report of the Presidential Joint Board and Audit Investigation Panel set up by the President in July 2020 to investigate the infractions of the Public Procurement Act, 2007, and the Financial Regulations in the NSITF.
Following their sacking, Buhari appointed Dr Michael Akabogu as the new MD and CEO of NSIT.
According to a statement by the Ministry of Labour and Employment spokesman, Mr Charles Akpan, Mrs Temitope Akinwale was also appointed as the Executive Director, Finance and Investment Manager.
While Buhari appointed Mrs Maureen Allagoa as the ED, Administration and Gana Modu, ED, Operations.
The nominal directors are Mrs Lauretta Adogu, Director, Department of Occupational Safety and Health, representing the Federal Ministry of Labour and Employment.
Source: Naija News