Zamfara Farmers Must Work On Our Farms Before Theirs — Bandits' Leaders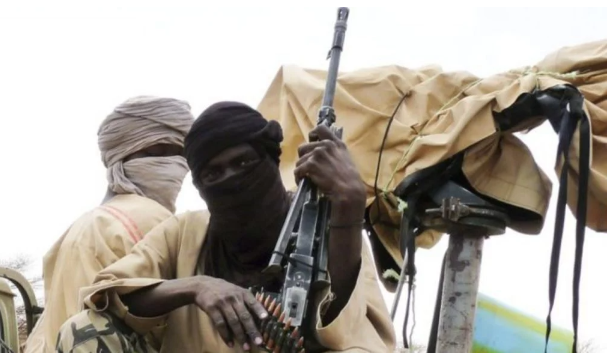 Farmers in some communities in Zamfara State have been warned by top bandits leaders identified as 'Dogo Gide and 'Black' to work on their farmlands first if they want to be permitted to cultivate during this year's planting season.
Following the directives of the bandits, there are claims that residents of some communities have started working on the farms of bandits' leaders.
A resident in Dansadau town identified as Bilyaminu Dansadau who spoke with Daily Trust disclosed that some farmers from villages near Babbar Doka, a community located 10 km west of Dansadau town in Maru Local Government Area, have started working on farmland belonging to Dogo Gide.
"They have since started mobilising to go and clear Dogo Gide's farmland on Saturday. The bandits' leader had earlier asked farmers around the area that they should work on his farms first before he could allow anyone of them to cultivate their land."
"There is desperation on the part of the farmers as everyone wants to cultivate his land as the rainy season begins to set in. The armed criminals have for many years forced farmers to abandon their farmlands. Dozens of farmers have been killed, kidnapped and maimed by the armed criminals."
"Dogo Gide and his lieutenants are taking shelter in forest straddling Kaduna, Kebbi and Zamfara States. Some weeks back, locals said they spotted him attending Jumuat prayer at Babbar Doka community."
"There was also a time he came to Babbar Doka community and seized narcotics and warned any dealer of possible execution if he refuses to stop dealing in drugs," he said.
Another resident identified as Babangida Magami disclosed that three canter trucks loaded with farmers from communities of  Kurar mota, Ruwan Mesa, Unguwar Makeri, Mai Taushi, Danbaure, Hayin Madi and Chabi, last Monday, worked on farmland belonging to Black.
The bandit leader had warned farmers in the communities that he would not permit anyone to work on their farms unless they worked on his land first.
He promised to guarantee farmers' safety if they heeded his directive.
"The farmers have cleared the bandits' leader's farmlands last Monday and are now waiting for the rain to start so that they plant for him," Magami added.