Buhari Has Hidden Agenda For Ignoring Calls On Restructuring – Ayo Adebanjo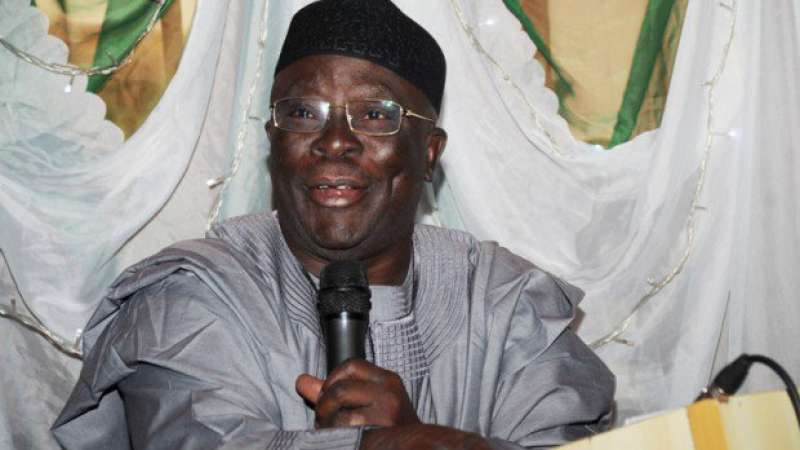 The acting national leader of Afenifere, Ayo Adebanjo, has accused President Muhammadu Buhari of having a "hidden agenda" for refusing to heed the call for restructuring.
While some prominent persons in the country have called for Nigeria to be restructured, others have called for the separation of the country.
Recall that President Buhari's spokesman, Garba Shehu, on Wednesday said his principal will not be bullied into "settling" secessionists.
Adabanjo in an interview with Arise TV on Wednesday, states the importance of restructuring the country, noting that such an action is important to ensure unity.
"It's that sovereign national conference, which was attempted in 2014, that Buhari has refused to do — that is the cause of the problem. If he doesn't do it, he wants to impose this military constitution on us. And that what's causing people, who feel cheated, to say they want to get out of Nigeria."
"We're saying this is what will keep us together, but you're not attending to it and you're not giving us alternatives."
"How can Garba Shehu say the president is not interested in anything when the people have said this what they want? He is not a democrat? Did he not claim to be a born-again democrat? All the things that we see and have been accusing APC and Buhari, in particular, that they have a hidden agenda."
The Afenifere leader while speaking on Thursday at the service of songs and tribute ceremony held for late Yinka Odumakin, former Afenifere spokesman, on Thursday, Adebanjo maintained that Buhari's delay on restructuring is encouraging secessionist agitations.
"It's Buhari that encourages secession. Those of us calling for restructuring are the people who want Nigeria to stay. They mention Igboho, they mention Nnamdi Kanu. These people represent the youths here because the suffering is much; the suffering is bad. And if they don't restructure Nigeria, we'll have more Igboho, we'll have more Nnamdi Kanu. I don't support secession and don't oppose it," he said.
"Don't buy the campaign of the people telling you that to restructure is to separate Nigeria. Buhari is not the man to come and tell me about a united Nigeria. I've been preaching a united Nigeria since Buhari was in primary school."
Source: Naija News