Chadian Military Picks Idriss Deby's Son, Kaka, As Replacement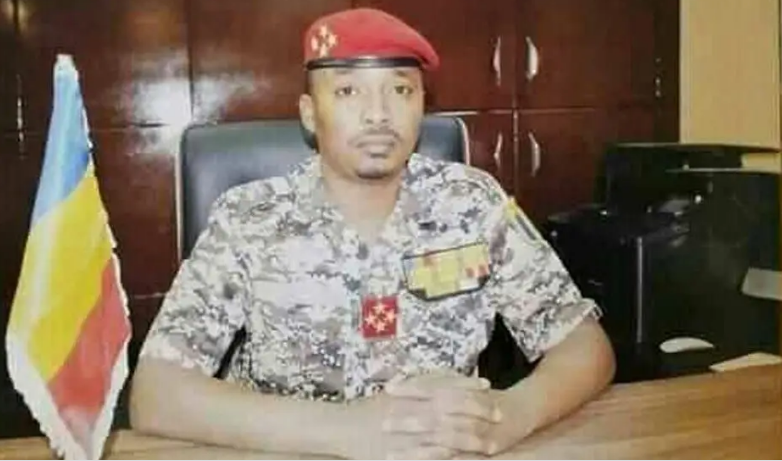 The Chadian military has announced Idris Deby's 37-year-old son, Mahamat Idriss Deby Itno, as the new leader of the country hours after his father's death.
Recall that President Deby who was newly re-elected died of wounds he received while commanding his army in battles against rebels in the north.
Deby who ruled the country for over 30 years would now be replaced by his son, a four-star general.
The army said Deby had been commanding his army at the weekend as it battled against rebels who had launched a major incursion into the north of the country on election day.
Deby "has just breathed his last breath defending the sovereign nation on the battlefield," army spokesman General Azem Bermandoa Agouna said in a statement read out on state television.
Deby, 68, had ruled Chad with an iron fist for three decades but was a key ally in the West's anti-jihadist campaign in the troubled Sahel region.
On Monday, the army had claimed a "great victory" in its battle against the rebels from neighbouring Libya, saying it had killed 300 fighters, with the loss of five soldiers in its own ranks during eight days of combat.
Déby was expected to give a victory speech after receiving the provisional results, but opted instead to visit Chadian soldiers on the front lines, said his campaign director Mahamat Zen Bada.
According to one report, the soldiers were attacked by militants from the Front pour l'Alternance et la Concorde au Tchad (FACT) (Front for Change and Concord in Chad) who had arrived from their base in Libya and had entered Chadian soil on 11 April.