CBN Faults Obaseki On N60bn Printing Claim, To Restrict Forex For Sugar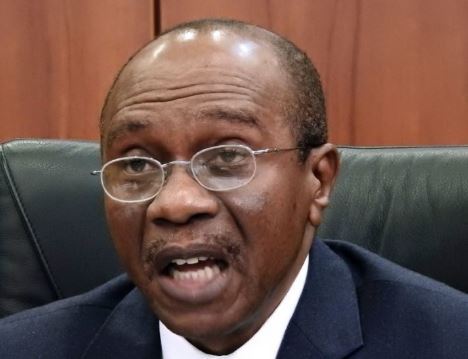 The Governor of Central Bank of Nigeria (CBN), Godwin Emefiele, has denied claims by Governor Godwin Obaseki of Edo State that the federal government printed N60bn to distribute to states.
Naija News reports that Obaseki had bemoaned Nigeria's econmical situation, claiming the federal government had to print money to give states as March 2021 disbursements of the Federation Account Allocation Committee.
But Emefiele stated that it is inappropriate for Obaseki to give colouration to the printing of money.
He stated this while speaking in Nasarawa State during an inspection tour of the proposed $500m Dangote sugar processing facility.
Emefiele said, "If you understand the concept of printing of money, it is about lending money. That is our job. To print is about lending money.
"So, there is no need of putting all the controversy about printing of money as if we go into the factory, print the naira and start distributing on the streets.
"It is very inappropriate for people to give colouration to printing of money as if it is some foreign words coming from the sky.
"It's important for me to put it this way that in 2015/16, the kind of situation we found ourselves in, we did provide a budget support facility to all the states of this country.
"That loan is still unpaid up till now. We are going to insist on them paying back the money since they are accusing us of giving them loans."
The CBN governor also announced that the apex bank was working to include sugar and wheat on the list of commodities that would be restricted from accessing foreign exchange.
Emefiele said, "We are looking at sugar and wheat. We started a programme on milk about two years ago, eventually, these products will go into our forex restriction list."
He added that the CBN's decision to include sugar and wheat on the forex restriction list was because the country spends $600m to $1bn importing sugar annually.