"Come And See Buhari Wonder" – Reactions As Inflation Rate In Nigeria Hits 18.17%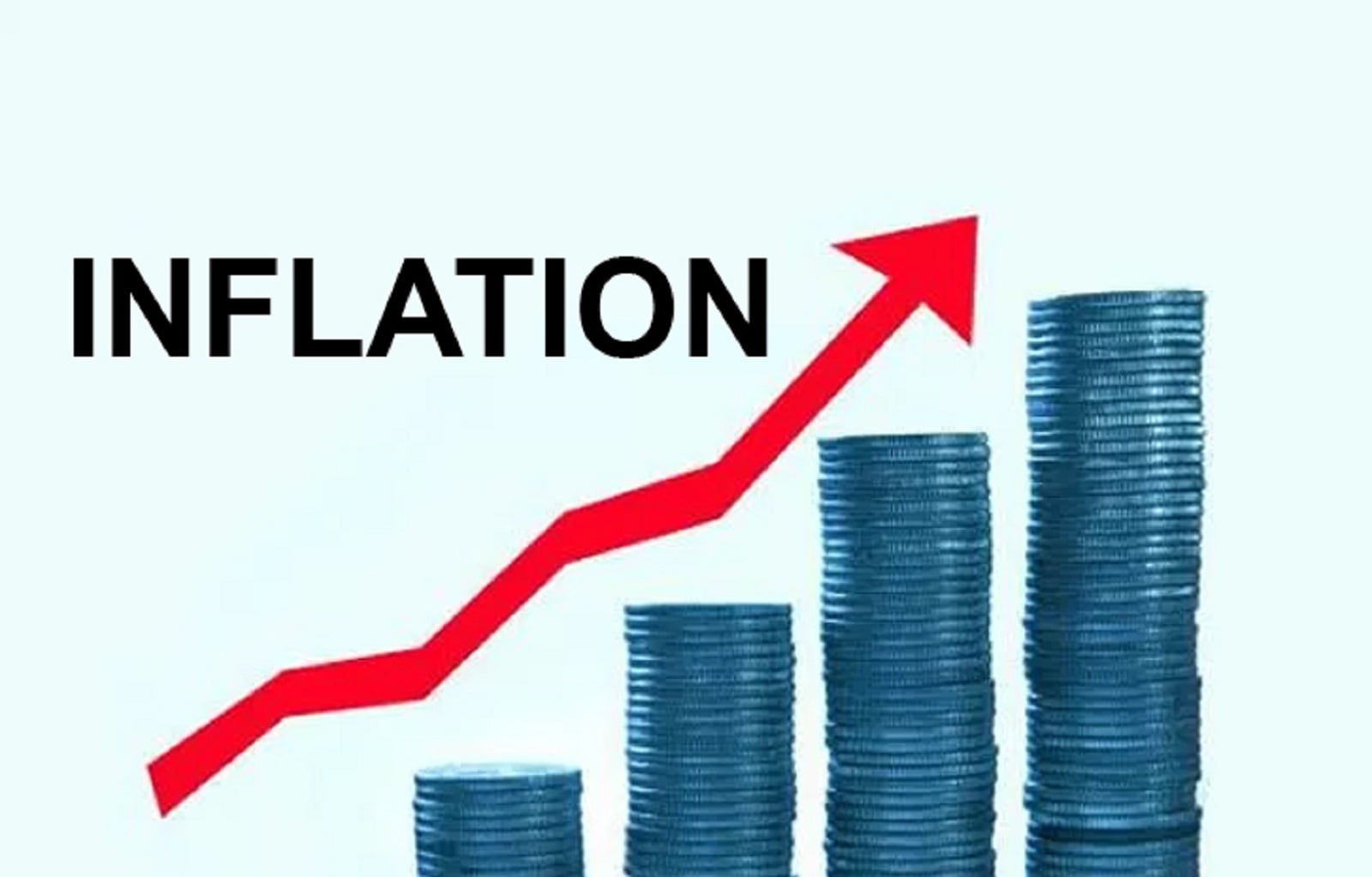 The disclosure on Thursday by the National Bureau of Statistics (NBS) that the inflation rate in Nigeria has hit a new record of 18.17% has attracted reactions from the citizens.
It would be recalled as previously reported by Naija News that the NBS on Thursday released the report for the consumer price index/inflation for the month of March.
The consumer price index measures the rate of increase in the price of goods and services in the country.
According to the agency, the consumer price index increased to 18.17 percent in March from 17.33 in February.
It added that the food inflation also increased by 1.16 percent on a year-on-year basis from 21.79 percent in February to 22.95 in March.
The latest figures released by the NBS show that inflation in Nigeria is currently at the highest level in about four years and many Nigerians took to Twitter to ask what the President Muhammadu Buhari administration and the economic team would do to arrest the situation.
Below are some reactions from Nigerians after the new inflation rate was announced.
Nigerian Government doesn't even react to inflation and unemployment reports, it's just another day in the hood, no press conferences with Journalists asking the tough questions. NBS boss drops on his private account, we share a few tweets and move on.

— Ayobami Ayobami (@dondekojo) April 15, 2021
How can you have 20%+ inflation and everybody is walking around like this is normal. No daily update from CBN/MOF to explain what they are doing to arrest this

— Ayobami Ayobami (@dondekojo) April 15, 2021
Buharinomics

Inflation rate

1984: 17.82%

2021: 18.17%

"Come and see Buhari wonder; come and see Buhari wonder"…

Sing along.

Bring out your shekesheke, agogo, flute!

— Great Oracle (@AbdulMahmud01) April 15, 2021
Today NBS revealed that inflation rate is 18%. Savings interest rate is less than 5%. Stop saving, except it is to save to invest. Savings CANT grow as fast as inflation rate. Investments are the only thing capable of growing faster than inflation#FreeLeahSharibu #RenosNuggets

— Reno Omokri (@renoomokri) April 15, 2021
Inflation galloping to 20%>>

What is the hope for the common man in the street. Static or no income. Yet inflation is eating into everything.

A 20%+ inflation would be unprecedented in the history of this country.

Where is the economic team!!!!!

— Morris Monye? (@Morris_Monye) April 15, 2021
Inflation Rate
Buharinomics:
1984: 17.82%
2021: 18.17%

Abacha:
1997: 8.53%
1998: 10%
So Abacha performed better than Buhari in terms of management of the economy.

What Buhari cannot destroy, does not exist!! God bless the Federal Republic of Nigeria!!

— NEFERTITI (@firstladyship) April 15, 2021
Inflation rate hits 18.17% on surging food costs. Do you know what this means?

1. More children would go to school hungry
2. More children will go to bed hungry
3. More children grow malnourished
4. More pregnant mothers would eat poorly
5. More families would skip meals.

Sad.

— FS Yusuf (@FS_Yusuf_) April 15, 2021
I remember your fave ex-CBN governor's articles criticising NOI when we had single digit inflation, top 10 global economic growth, record job creation & were a top FDI destination

Now silence after 2 recessions,33% unemployment & 23% food inflation – All advised by his committee

— King Alfred (@KingDouyeAlfred) April 15, 2021
Food inflation at 22%

Take that $1b earmarked for PH refinery and import food

Crash the price of food and you have instantly given every worker a pay rise. You also drop CPI which drops inflation.

What's more impacting? Lower inflation or cheap PMS? https://t.co/2kaMz9XnFA

— Kalu Aja (@FinPlanKaluAja1) April 15, 2021
In a country where most people spend 50% of their income on FOOD, An 18.17% inflation rate condemns the average man to a life of suffering & pain.

One needs to be more INTENTIONAL about hedging his income against rising food prices & inflation.

Naira ( NGN ) is too weak ! pic.twitter.com/uiDWQcCmvM

— PredictionHQ?? (@Predictionhq) April 15, 2021
Food inflation at 18.7%. Yet, activists & economists of old are silent?

Fear not Buhari but fear he who comes after him…..

Buhari has taught Politicians that there will be no electoral consequences for bad behaviour….

Post 2023 will be interesting times….

— Gege (@nigeriasbest) April 15, 2021
I need to calm down to say this in the calmest way possible. Nigeria just hit an inflation rate of 18.17% based on the data from NBS for March 2021. That's not all, food inflation stands at 22.95%.

Is our CinC still on leave??? ?‍♂️

— Kenneth Obiajulu | Food Security Expert (@ObiajuluKenneth) April 15, 2021
With this new inflation; gbogbo wa ko la ma je breakfast apparently.

— ⚡ (@HeyyTolz) April 15, 2021
The government is strategizing on Economy sustainable plan. The country is still battling with inflation everyday. Without no doubt or mockery. The ESP is not yielding any result because people are really suffering with the level of persistent increase of goods and services. https://t.co/U9Txs4NGFG

— femy_femi (@Makanjuolafemy) April 15, 2021