BREAKING: Hoodlums Bomb Imo Police HQ, Free Prisoners [Video]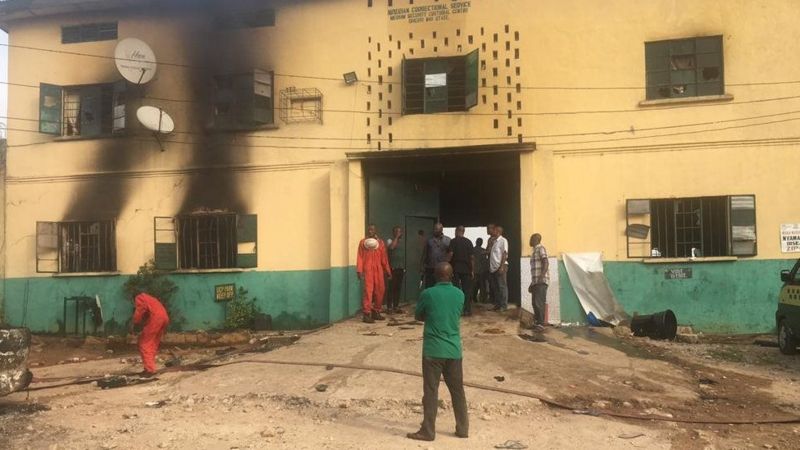 A correctional facility and Police Command Headquarters in Owerri in Imo State Capital were reportedly set on fire by unidentified attackers in an overnight operation on Monday, April 5.
Naija News gathered that reports on social media by witnesses said the attackers struck the prison and police HQ shortly after midnight, freeing over 1500 inmates.
The hoodlums further freed the suspects in almost all the cells at the State Criminal Investigation Department of the command.
Heavy gunfire also rang through the area which is close to the Imo State Government House.
It was gathered that senior government officials have been reportedly asked to shelter-in-place.
This online newspaper gathered that the gunmen operated from 1 am till 3 am on Monday, burning almost all the vehicles parked at the command headquarters.
They sang solidarity songs at the Government House Roundabout for about 30 minutes before attacking the facilities, a security source told The Punch.
‌On breaking into the prison facility with the aid of explosives and dynamite, the attackers told the inmates to go home.
When contacted by PeoplesGazette, the Imo police spokesman Godson Orlando said he was unaware of the violence, hours after reports had spread across social media with residents across different sections of Owerri reporting hearing heavy gunshots and explosions.
"I am just hearing it from you now," Mr Orlando, a police superintendent, said during a telephone call at 4:48 a.m. "I will have to wait until later today to find out what happened."
A spokesman for the correctional headquarters in Abuja did not immediately return a request seeking comments.
Just In: In the early hours of today, unknown Gunmen attacked and burnt down Police Command Headquarters, Owerri and the Owerri Prisons both facilities surrounded by Imo Government House.

Inmates are currently on the loose.

Cc @ImoSocials #CoalCityConnect pic.twitter.com/HO3rrKWpY2

— CoalCityConnect (@Coal_City) April 5, 2021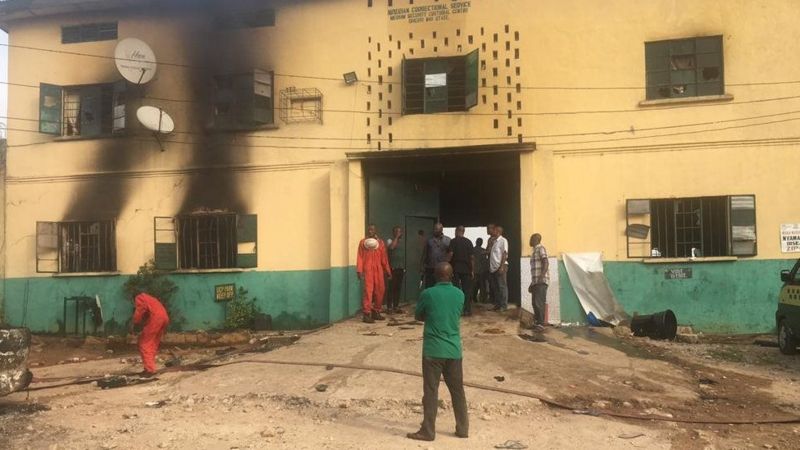 Source: Naija News