Yahaya Bello Will Face Justice – Dino Melaye Vows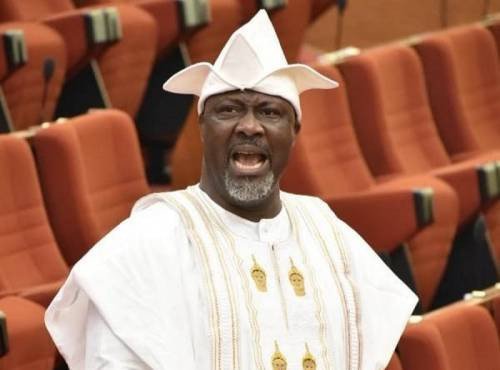 A former lawmaker representing Kogi West senatorial district, Dino Melaye, has vowed to make sure Governor Yahaya Bello faces justice.
Naija News reports that Dino Melaye made this known in a post on his Twitter page on Thursday evening.
The former lawmaker accused Yahaya Bello of only paying 29% salary to all civil servants in Kogi State.
He wrote: "Gov Yahaya Bello paid 29% Salary to civil servants in Kogi. So sad!!! President of Agasa Development Union.
"Yahaya Bello will face Justice. Time is ticking."
In related news, Dino Melaye on Wednesday carried two bags filled with documents against Yahaya Bello to the Economic and Financial Crimes Commission (EFCC).
In a video he posted on his Twitter handle, the former lawmaker was seen loading the bags into a bus ahead of the trip to the EFCC headquarters in Abuja.
Melaye, who was also seen dishing out instructions to some of his aides, later entered the bus which had the inscription: "Anti-Corruption Network" – a group he heads.
Tweeting a picture of himself and three other persons, Melaye stated that he is satisfied with the investigation of the anti-graft agency.
"Anti Corruption Network team after adopting our petition at the EFCC HQ today. We submitted additional evidence against Yahaya Bello. We are satisfied with EFCC investigation so far. Alot has been achieved," he tweeted.