Nigerian Senate Proceeds On Three Weeks Easter Break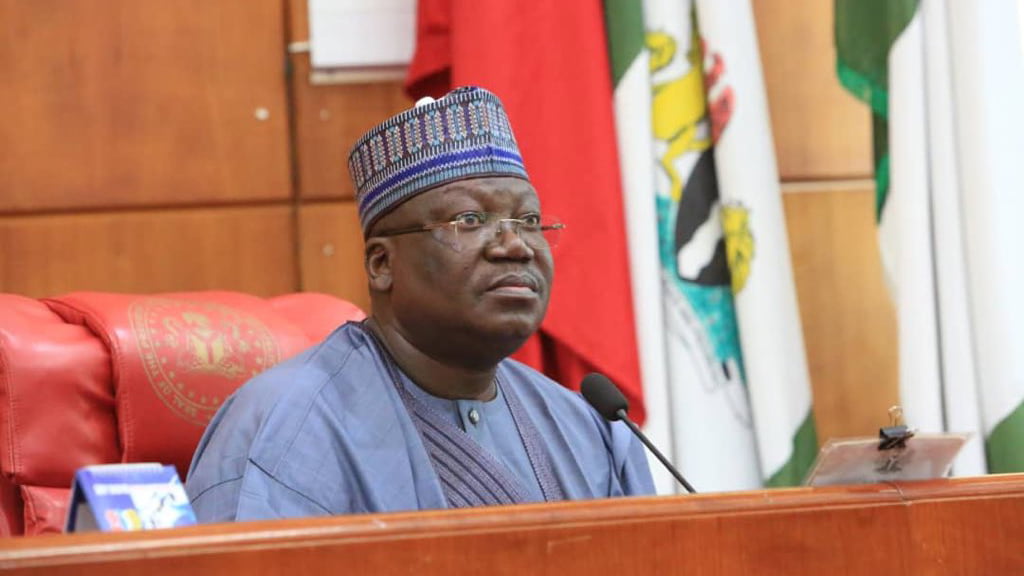 The Nigerian Senate will on Thursday, adjourn plenary till April 13, 2021.
This was disclosed on Wednesday by Senate President Ahmad Lawan at the end of plenary on Wednesday.
According to Lawan, the break would commence Thursday and last till Tuesday, April 13, 2021.
The Senate President however revealed that standing committees of the Senate would continue to carry out their legislative work during the break period.
Senate adjourns Plenary to Tuesday, 13th April, 2021.
#GavelBangs#TodayInSenatePlenary

— The Nigerian Senate (@NGRSenate) March 24, 2021
In other news, a Bill for an Act to amend the Police Service Commission Act 2001 to strengthen it for effective oversight of the Nigeria Police Force and for other related matter, 2021 is read the second time before the senate.
The Nigerian Senate in a long thread on its official Twitter account on Wednesday, March 24 disclosed that the bill was read before the assembly again following support of the second reading by Senator Chukwuka Utazi.
In his remark, while commending the sponsor of the bill, Utazi said the bill was a very important amendment to ensure the police is well catered for.
He said: "I rise to support the second reading of this Bill. I want to thank the sponsor of this Bill for coming forward with this very important amendment to make sure the Police is well catered for."
Subsequently, the bill was read the second time and the senate referred to the Committee on Police Affairs to report back within four weeks.
Meanwhile, Islamic cleric, Ahmad Gumi, has accused lawmakers in the National Assembly of not representing the interest of their people and also contributing to the security issues in Nigeria.
Gumi in his statement on Wednesday said the lawmakers are not listening to the plights of their people who voted them into office.
The cleric stated this while speaking at a Zoom conference organized by the National Institute for Legislative and Democratic Studies.
He said "No good representation in the legislation. The problems of insecurity cannot be tackled by the legislation. The lawmakers are not good representatives of the people."
Gumi noted that the people are suffering and need to be heard and this is why he has been meeting with bandits to listen to them and give them a new orientation.