House Of Reps Is Broke And Needs More Money – Spokesman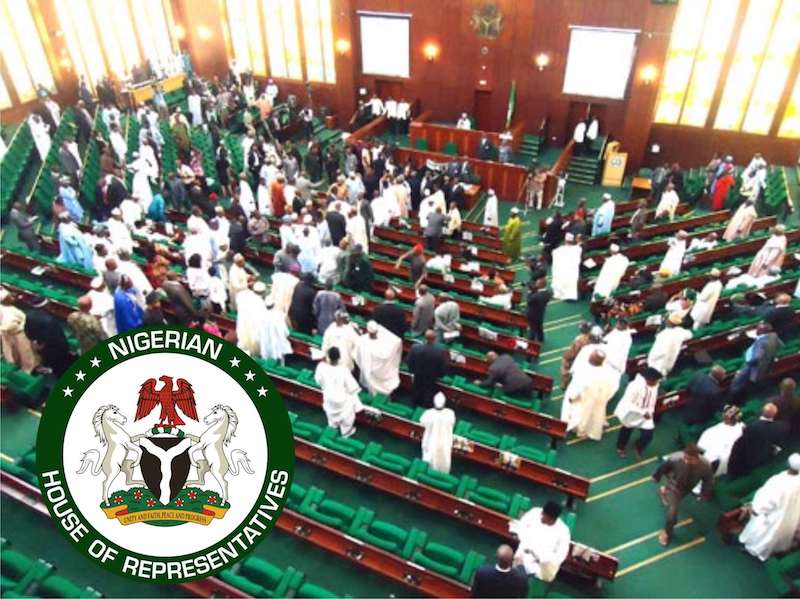 The spokesman for the House of Representatives, Benjamin Kalu has declared that the House is broke and in need of more funds.
The lawmaker added on Thursday while speaking with newsmen in Abuja that this has made the lawmakers unable to carry out some constitutional functions.
He argued that the budget for the National Assembly was done when the exchange rate was N180 to one dollar but now that the rate has increased to about N400, there is the need to review the monetary provision for the House upward as well to enable it to cope with its duties.
He also clarified that the N128 billion appropriated for the National Assembly was divided among all the agencies in the parliament, which include about 6,000 members of staff and lawmakers' aides.
Kalu submitted that it is wrong for Nigerians to think the lawmakers have appropriated a huge sum of money to themselves at the expense of the citizens.
"Yes, the House is broke, I have said it before, and I am saying it again, and I am not afraid of saying it," he declared.
"This is the fact until Nigerians believe that the appropriation that was made for the running of the National Assembly, which was done when the exchange rate of naira to the dollar was 180 is less now than what it used to be.
"The dollar equivalent today has gone up to over N400, the purchasing power of the budget as it is now is weaker than it was ten years ago," he added.
Kalu who further lamented that the House allocates and approves money for other government agencies but doesn't have enough funds to run its own affairs said he has discussed the issue with the House leadership.
"Why are you afraid to raise the budget of the National Assembly that will enable us to conduct our services efficiently and effectively.
"We appropriate for agencies to run effectively, and yet, we are in penury trying to run our own constitutional mandate, it is a disservice to Nigerians and the poor budget of the parliament is a disservice to Nigerians," he said.
Meanwhile, the Presidency on Thursday released a video showing President Muhammadu Buhari direct security agents to shoot on sight anyone seen with an AK-47 rifle.
Recall that the Special Assistant to the President on Media and Publicity, Garba Shehu, had earlier disclosed that his principal directed the security agents to shoot anyone bearing AK-47 rifles.
However, some Nigerians had called on the President to announce the order himself rather than sending his media aide.
The Presidency on Thursday through its official Twitter account released a 14-second video clip showing the President issuing the order.
Source: Naija News