Fraud Allegations Against Magu Can't Be Proven – EFCC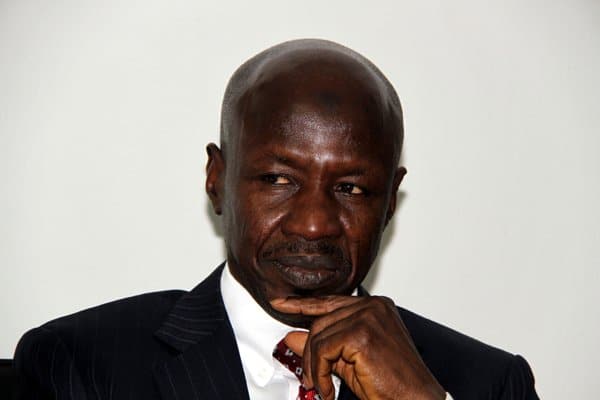 The counsel to the Economic and Financial Crimes Commission (EFCC) in the trial of former chairman of the Pension Reformed Task Team (PRTT), Abdulrasheed Maina says the allegations of fraud against Ibrahim Magu cannot be proven.
The first defence witness in the case, Ngozika Ihuoma, had alleged that the former EFCC acting chairman misappropriated 222 properties worth N1.63 trillion recovered by the Maina-led PRTT.
Ihuoma had told the court on Thursday that the properties were handed over to the EFCC. He alleged that Magu had sold most of the properties to his friends and associates.
The witness said a petition written to the Attorney-General of the Federation (AGF) led to the setting up of the Ayo Salami-led judicial commission of inquiry to probe Magu's activities.
However, during cross-examination by the EFCC counsel, Mohammed Abubakar, on Friday, the witness admitted that no document to prove the allegation against Magu was brought before the court.
Ihuoma answered all the questions asked in the negative.
The witness however insisted that he had documentary evidence wherein the 222 choice properties recovered by Maina are listed.
He also stated that there are documents showing that the PRTT recovered N181 billion within the first 11 months of its establishment.
Nevertheless, those documents were not tendered as evidence before the court.