Newly Nominated EFCC Boss, Bawa, Accused Of Alleged Multi-billion Naira Fraud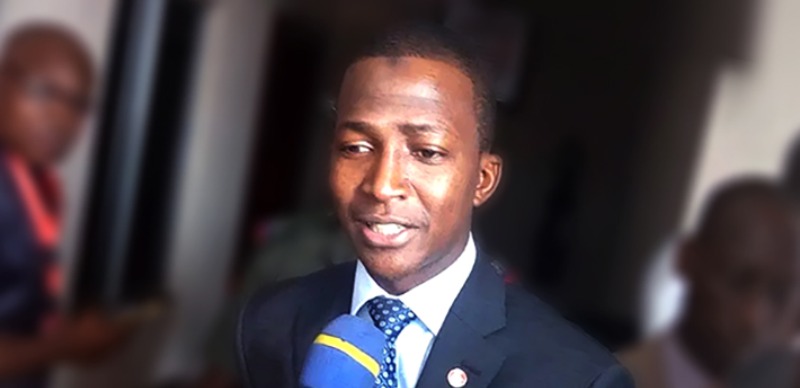 The chairman-designate of the Economic and Financial Crimes Commission, Abdulrasheed Bawa, was arrested and detained by the commission in 2019 for selling at least 244 trucks worth between N20-30 million each to his proxies at N100,000 per unit.
Naija News had earlier reported that President Muhammadu on Tuesday asked the 9th Senate to confirm Bawa as the Chairman of the EFCC.
Femi Adesina in a statement said, "President Muhammadu Buhari has asked the Senate to confirm Mr Abdulrasheed Bawa as substantive Chairman of the Economic and Financial Crimes Commission (EFCC)."
"In a letter to President of the Senate, Ahmad Ibrahim Lawan, the President said he was acting in accordance with Paragraph 2(3) of Part1, CAP E1 of EFCC Act 2004."
According to Peoples Gazette, Bawa's handling of dozens of petrol-bearing trucks that were confiscated from suspected looters deprived the country of at least N4.88 billion in potential loot recovery.
It was reported that Bawa who was in charge of the commission's office in Port Harcourt abruptly auctioned the trucks in 2019 to his proxies at "ridiculous prices".
"If you take a conservative approach and multiply the trucks by N20 million each, even though some were far above that price, you will arrive at N4.88 billion for the 244 trucks he sold out," the news platform quoted a senior EFCC official.
"So Bawa is being compensated for ensuring that nearly N5 billion did not go into the public treasury."
While some of the 244 trucks have been declared as proceeds of corruption by the Federal High Court, the newspaper learnt that forfeiture proceedings on most of them had yet to be concluded before Bawa sold them off.
The secretary of the commission, Ola Olukoyede, who was not pleased with the development confronted Bawa about the whereabouts of petrol tankers that were under forfeiture by the Port Harcourt zonal office in late 2019.
Olukoyede had received complaints that the deputy chief detective superintendent was tampering with seized assets that were still undergoing forfeiture proceedings in court.
"It is illegal to take possession of a citizen's assets without a due process, which involves getting a federal judge to declare such assets as proceeds of public loot."
"He was asked to explain what happened to over 240 trucks that the zonal office was trying to secure their forfeitures, But he was unable to explain," a source said.
The source said Bawa initially told Olukoyede that he got the directives to sell the trucks from the then acting Chairman, Ibrahim Magu, but he declined to write that claim in his statement.
"It turned out that he was just dropping names, or he was trying to protect Magu," a source said.
"He refused to write it in his statement that it was Magu who sent him."
The source said Olukoyede immediately called Magu, who was away on an official trip at the time, with details of what transpired in Port Harcourt. After concluding his findings, Olukoyede returned to Abuja, expecting Magu to take action upon his return from the trip.
When Magu returned, it was learnt he made an urgent trip to Port Harcourt, and Bawa was removed as the zonal head the next day.
"He was ordered to be detained in Port Harcourt for several days," another source familiar with the matter said.
"He was then asked to report at the training school in Abuja, which we thought would be the end of his career."
As a member of the elite 'Course 1', EFCC's first set of cadets now mostly at grade-level 13, Bawa has flaunted his association with Magu, and once acclaimed himself 'anointed leader' of the so-called 'Magu Boys'.