NIN: FG Reveals Reason It Asked Nigerians To Link NIN To SIM Cards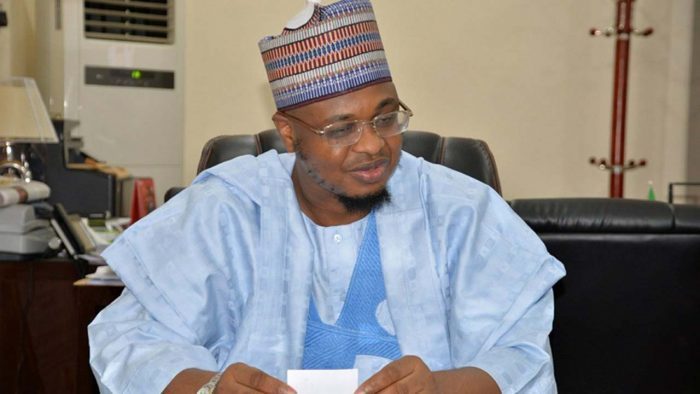 The Nigerian Government has revealed why is rolled out the initiative of linking citizens' National Identity Number (NIN) to their various SIM cards.
Speaking at the Global Privacy Day Celebration, 2021, the Minister of Communications and Digital Economy, Dr. Isa Pantami, explained that the pressure on Nigerians to link their NIN details to their various phone numbers was to establish a consistent database and as well for easy identification purposes.
The Minister reiterated that the exercise would reduce drastically crime rate and provide a credible and consistent database. Pantami noted further that Nigerians would come to appreciate the initiative as e-government services would be delivered at ease in the coming days.
He said: "Identifying every Nigeria is a soft infrastructure needed to achieve our digital economy objective.
"Indeed, the needed pieces for the digital economy is falling in place and we are committed to laying a solid and lasting foundation for a digital Nigeria."
Speaking further at the event, Pantami said, "I am more delighted to see that NITDA, in collaboration with public and private stakeholders has infused a lot of innovation to the organization of this year's Privacy Week despite the challenges posed by the pandemic.
"The Digital Economy is developing at a remarkable rate and it has been widely accepted as the single most important driver of Innovation, Competitiveness and Growth.
"The digital economy is fundamentally transforming the way societies, businesses including the business of governance operate and deliver services."
Speaking on the news normal brought about by the COVID-19 pandemic, Pantami said "rather than travelling by air, sea and land to host an event, people now have been impacted from around the world without gathering together physically in terms of hosting events.
Meanwhile, the Ministry of Humanitarian Affairs, Disaster Management, and Social Development have made a clarification on Cash Transfer Program in a statement on Wednesday, January 27, Naija News reports.