Herdsmen: 'Sunday Igboho 'The Comedian' Has A Very 'Powerful' Grandfather'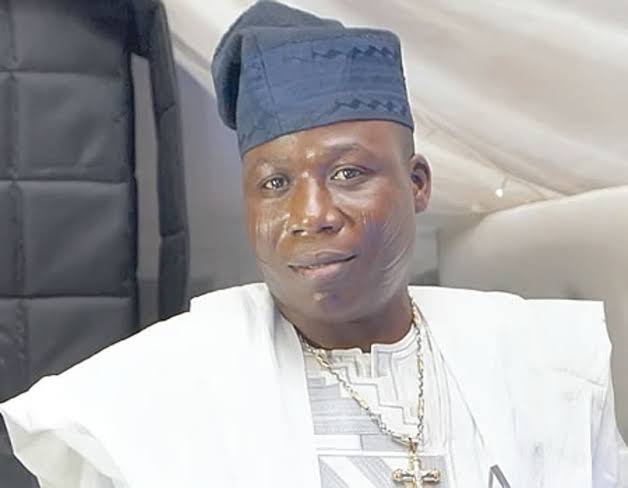 More details have emerged of the man called Sunday Adeyemo, better known as Sunday Igboho, following his eviction notice to Fulani herdsmen in Oke Ogun area of Oyo state.
In an interview with TheCable, Oye Adetunji (not real names), who grew up with Sunday Igboho, described his kinsman as a comedian when they were growing up.
He revealed that Sunday Igboho – who the IGP asked ordered his arrest – attended Community Primary School, Modeke.
Adetunji said: "I have known Sunday Igboho since he was a child. We grew up on the same street in Igboho. We are both from Modeke area of the town. Our family houses are not far from each other.
"While we were growing up, he would assemble us and we would follow him to play around the town. From childhood when he was attending Community Primary School, Modeke, he cultivated the idea of leading a group of people.
"He was a comedian. I remember that regularly, he did things that made people laugh. Back then, during weekends, he would dress like a pregnant woman and then instruct one of us to beat a drum while he danced around the town. Wherever people gathered to relax, he would go there to dance and make them laugh. He was a restless and lively person as a young boy."
Igboho town
Adetunji said Igboho was a regular host to pupils who were sent away from school in those days, adding that his childhood friend eventually left the sleepy town to realize his desire to be a leader.
"I also remembered that in those days, when pupils were sent home from school for one reason or the other, they would head to Sunday Igboho house instead of going to their different homes," he said.
"He eventually left Igboho at a time in his life. But he is visiting the town regularly. Whenever he comes home till date, it's always like carnival; everyone will know that Sunday is around because he enters the town like a king. Many people will pay him visit. In turn, he will also pay visits to his friends, the town's traditional rulers and other leaders.
"He also pays visit to leaders of all religions in the town. That is why it is difficult to know his religion because he identifies with all religious groups and contributes to all their activities."
Metaphysical powers
Adetunji also said it is true that Igboho possessed metaphysical powers, adding that Igboho's grandfather might have transferred the powers to his grandson.
"The metaphysical power he has is beyond imagination… his grandfather was known to possess some powers. Everyone who lived in the town before his death would know of the power of Sunday's grandfather," he said.
"I knew the man well because we usually passed the front of his house everyday. He was around 95 years old at the time. From stories we heard, many people visited him to seek his blessings. What I also heard from elders of the town is that if he cursed anyone, it would come to pass.
"Igboho is well known in Oke Ogun area of Oyo state because it is an ancient town and because we have scholars from the town, but lately, Sunday has added to its popularity."