House Of Reps Begin Trump's Impeachment Process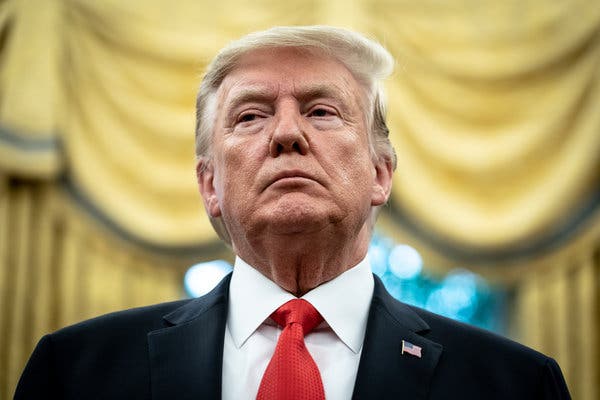 The House of Representatives has commenced the process of impeaching US President Donald Trump.
Naija News reports that Democrats in the House formally introduced the article of impeachment on Monday.
They accused the president of inciting insurrection at the US Capitol.
They also alleged he actively encouraged violence at the Capitol and made several false claims about the recent presidential election.
The house adjourned after Republicans objected to the article. They are expected to reconvene on Tuesday.
The Democrats also introduced a resolution, calling on Vice-President Mike Pence to invoke the 25th amendment of the US constitution that would see Trump relieved of his duty.
The constitution empowers the vice-president to convene the White House cabinet to decide whether the president should be removed from office under certain circumstances.
It also permits Congress to impeach presidents before the end of their tenure when they commit "treason, bribery, or other high crimes and misdemeanors."
The resolution, which comes nine days to the end of the Trump presidency, is the second attempt at removing the US president from office after the House impeached him in 2020.
In the new article of impeachment, Trump was accused of instigating the violence that occurred at the Capitol when his supporters stormed the legislative complex and disrupted a process to certify Joe Biden's presidential victory.
It also cited Trump's call with Brad Raffensperger, the Georgia secretary of state, where the president was reported to have urged him to "find" enough votes for him to win the state.
"In all this, President Trump gravely endangered the security of the United States and its institutions of Government, the article read.
"He threatened the integrity of the democratic system, interfered with the peaceful transition of power, and imperiled a coequal branch of Government. He thereby betrayed his trust as President, to the manifest injury of the people of the United States."
Trump has insisted he – not Biden – won the election without any evidence of fraud and despite court rulings throwing out his suits challenging the result.
Download NAIJA NEWS app: