Intels Gives Update On Business Cut Off With Atiku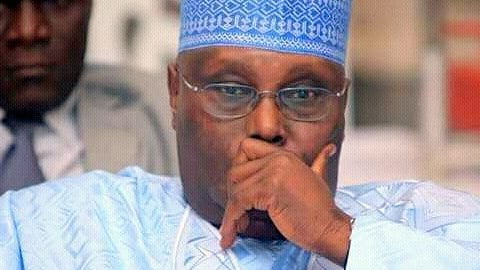 Intels Nigeria Limited has shed more lights on the relationship cut off between its company and former Nigeria presidential candidate, Alhaji Atiku Abubakar.
The company in a statement made available to newsmen on Monday, January 4, 2021, explained it severed association with the politician who was one of its major shareholders after he sold shares of Orlean-Invest Group, Intels' parent company, between December 2018 and January 2019, for approximately $60m.
Naija News had reported earlier that the former vice president, blamed the President Muhammadu Buhari administration for his decision to sell his shares in Integrated Logistics Services Limited (Intels).
Atiku in a statement on Monday by his spokesperson, Paul Ibe explained that the federal government had been unable to separate politics from business and had been going after his business since 2015.
However, giving more clarification on the severed business relation, Intels said it severed ties with Atiku and his family after he through Guernsey Trust International, sold shares of Orlean-Invest Group, Intels' parent company.
The company revealed in the statement titled, 'Intels severs ties with Atiku', on Monday, that Atiku had received his balance of $5.4m. The statement signed by Intels spokesman, Tommaso Ruffinoni, alleged that Atiku owed the company $24.1m before converting his shares.
The statement reads in part: "In the period between April and May 2020, Mr Atiku Abubakar converted his remaining shares into a convertible bond that he subsequently monetised up to a residual sum of approximately $29m.
"When he requested to cash in the above-mentioned sum, our Group contested to Mr Atiku Abubakar a debt, towards our Group, of $24.1m. Without having received any answer regarding the matter, on 30th of November 2020 Mr Atiku Abubakar was informed about the set-off of such sum while we made available the remaining sum of $5.4m.
"With the completion of the above-mentioned transactions, the era of Mr Atiku Abubakar family's involvement with the Group Orlean-Intels is over.
"On 1st December 2020 our Group terminated also the working relationship with Mr Abubakar's sons, Mr Adamu Atiku-Abubakar and Mr Aminu Atiku-Abubakar, and since that date, our Group does not have any contacts, neither direct nor indirect, with members of Mr Atiku Abubakar's family."
Meanwhile, African Action Congress Presidential candidate during the 2019 general elections, Omoyele Sowore and four others have been remanded by a Magistrate Court sitting in Wuse Zone 2, Abuja in Kuje Correctional Centre pending the hearing of their bail applications.
The formal bail of the Sahara Reporters publisher would be heard on Tuesday, January 5, 2020.
Download NAIJA NEWS app: